Seth MacFarlane is undoubtedly one of the best predictors in Hollywood.
The Family Guy creator hit the headlines again for a Kevin Spacey joke from his animated show which was aired more than 10 years ago — a decade before the actual incident.
Also read: Kevin Spacey gay: House of Cards actor apologises to Anthony Rapp for alleged sexual advances
Soon after Star Trek: Discovery actor Anthony Rapp accused the House of Cards actor of being sexually inappropriate when he was 14 years old, Kevin Spacey took to Twitter to apologise and announce that he was gay.
Following this incident, a Twitter user shared a clip from a 2005 episode of MacFarlane's animated show that addressed Kevin Spacey.
In the episode, Stewie Griffin — the talking one-year-old voiced by MacFarlane himself — runs through a department store screaming, "Help! I've escaped from Kevin Spacey's basement! Help me!"
The joke instantly grabbed everyone's attention as the incident has a strong resemblance with the sexual harassment allegation against the American Beauty actor. The clip has been widely shared on every social media platform.
Watch the clip here:
Why we named MacFarlane one of the best predictors of Hollywood is because the actor-director had previously attracted attention for making a joke about Harvey Weinstein while announcing the Best Supporting Actress nominees with Emma Stone at Oscars 2017.
After announcing the nominees, MacFarlane joked: "Congratulations, you five ladies no longer have to pretend to be attracted to Harvey Weinstein."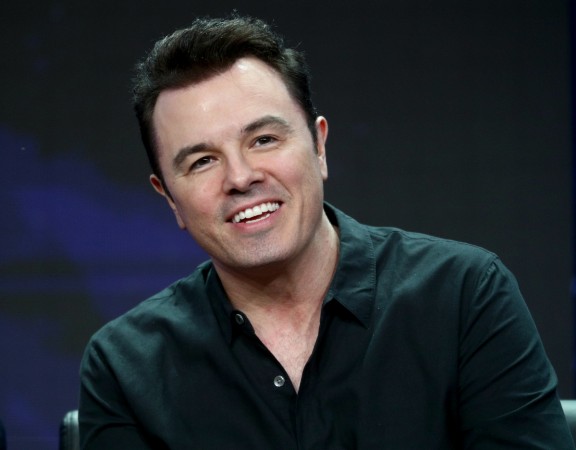 The Orville creator later explained that he made the comment about the Hollywood mogul from "a place of loathing and anger."
"There is nothing more abhorrent and indefensible than abuse of power such as this," MacFarlane said.
Weinstein has been accused of rape, sexual assault and sexual misconduct by multiple women including some Hollywood A-listers.