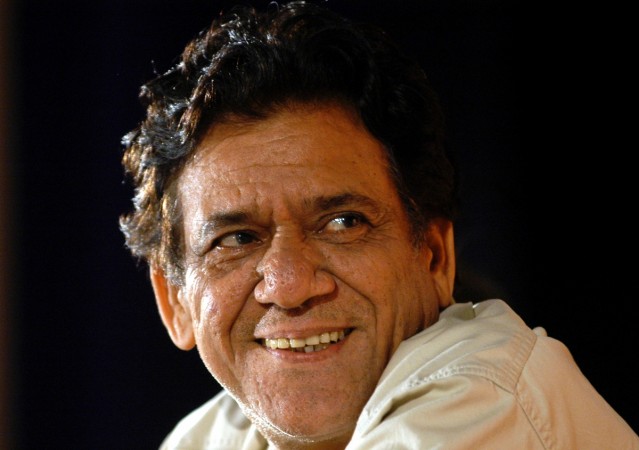 Om Puri's demise has come as a shock to the entire nation. The veteran actor, who is known for his award-winning roles in the Hindi film industry, died early Friday after he suffered a cardiac arrest.
Also Read: OmPuri: An unconventional man, who always believed in speaking his mind, for better or worse
Puri's body has been taken to Cooper General Hospital in Juhu, Mumbai, for postmortem. His body will be taken to his residence Trishul in Andheri at around 3 pm and will be taken to Oshiwara electric crematorium at around 6 pm for the last rites.
"OM Puri undergoing postmortem at Cooper Hospital.Will be taken to Trishul around 3 pm Funeral at Oshiwara electric crematorium around 6pm," veteran actress Shabana Azmi tweeted.
The Jaane Bhi Do Yaaro actor is survived by his estranged wife Nandita Puri and son Ishaan. While talking to Press Trust of India, Nandita said he passed away at around 6-6.30 am. "He was lying on the kitchen floor," she said.
"I can't talk now. I am at Cooper hospital for the postmortem," she added.
Filmmaker Ashoke Pandit, who was the first person to tweet about his sad demise, said that he had planned a meeting with Puri on Friday. "I called Om in the morning as he we were supposed to meet today but when I called his assistant told me that he suffered a massive heart attack and that he's no more. We are still trying to cope with the situation. As soon as I came to know about this, me and Anupam Kher ji came to his house and we are still there. We haven't decided the proceedings of funeral and cremation till now," he told the Times of India.