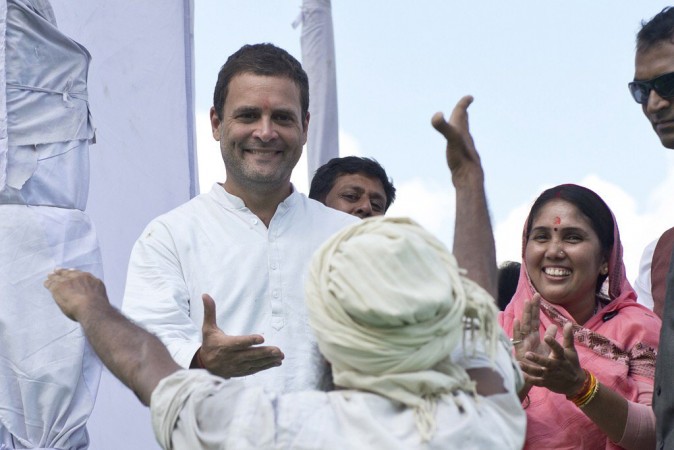 An image of Congress vice-president Rahul Gandhi standing in queue in front of a bank to exchange old notes has gone viral on social media channels Twitter and WhatsApp. The image seems to have been captured outside a branch of the State Bank of India in New Delhi.
Since the image went viral, Twitterati seems to be having a gala time trolling and commenting on the photo. Check out the image, and some hilarious tweets below that have been posted in response with the hashtag #RahulGandhiatbank
Image of Rahul Gandhi standing in line at bank that went viral on social media channels:
Rahul Gandhi has realized banks attract more ppl than his political rallies . So why not make use of this opportunity ?? #ATMRaga

— ClasslessIndian (@ClasslessIndian) November 11, 2016
#RahulGandhi standing in line at a bank with bodyguards
He is like that super rich friend who tries to act down to earth but fails miserably

— Abhinav Sachar (@sachar101) November 11, 2016
At this point in time, people are thronging banks to exchange their old Rs 500 and Rs 1,000 notes. The government, in a new notification issued on Friday, has stated that old notes will continue to be accepted till November 14 at essential places. Click here to know the list of places.