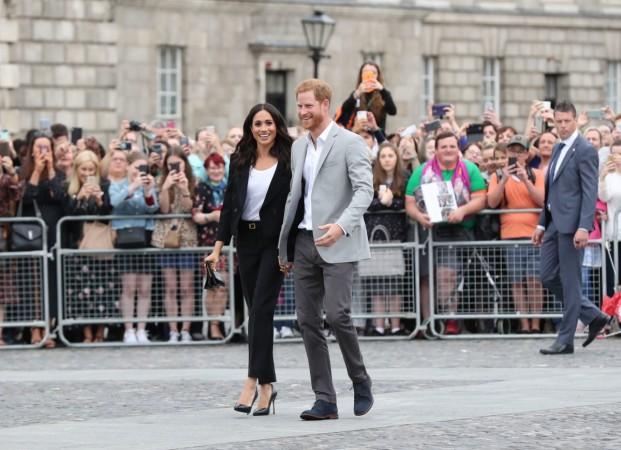 Newly married royal family member Meghan Markle has broken a royal protocol opening up with her views. The Duchess of Sussex, who is on an official tour of Ireland with Prince Harry, expressed her opinion on the abortion debate in the country thus inviting flak online.
The British royal family members reserve their opinions on any kind of political development around the world. It is a royal protocol. However, Meghan proved that she is not a conventional royal by sharing her thoughts about the abortion rule in Ireland.
According to a now-deleted tweet by Senator Catherine Noone, Meghan was "pleased" by the results of the recent referendum. The Irish Times reported that the tweet read, "The Duchess & I had a chat about the recent referendum result - she watched with interest & was pleased to see the result."
Noone quickly deleted the tweet to follow-up with a tweet reading, "*I should say she seemed pleased - she was interested and very measured, not political at all." Speaking of the deleted tweet, Noone said, she removed the original message because it "was misleading".
"The Duchess was interested and charming and was not in any way political. They were both just lovely, gave everyone time, completely appropriate and charming," she said referring to Markle and Harry.
It is no secret that Meghan is a feminist and has been vocal about equality and women's rights. However, her new role as the Duchess restrains her from expressing her political opinions.
But this isn't the first time a royal has been criticised for their political stand on an issue. Earlier this year, when the #MeToo movement was turning award shows black, Kate Middleton attended the BAFTA in a bottle green gown giving a subtle nod to the black theme red carpet with a black belt around her then-pregnant belly. The Duchess of Cambridge was called out by many for not joining the movement.
Fire or no fire, Meghan is giving everyone something to talk about with her Ireland trip. From her fashion choices to showing off a hint of her maternal side, the Duchess has everything under control, well almost.
Here are a few photos from their royal tour of Ireland: