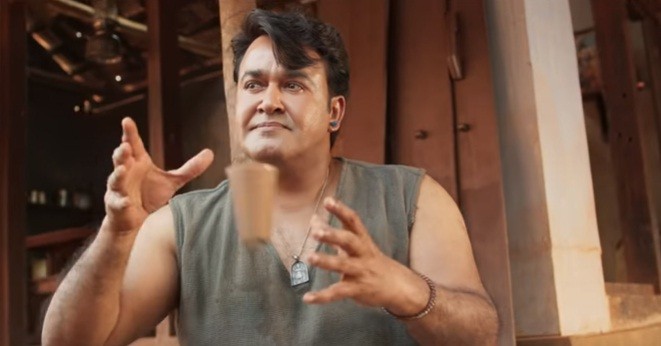 Mollywood buffs are now eagerly waiting for the release of 'Odiyan', the magical fantasy movie which stars none other than Superstar Mohanlal in the lead role. Prior to the release of the flick on December 14, makers have now screened the film in front of the Central Board of Film Certification (CBFC), and they have given a clean U certificate for the movie. The CBFC has also apparently asked the makers of 'Odiyan' to trim a scene lasting nine minutes, and the director readily accepted this instruction.
However, many social media users believe that the trimming down of the movie by nine minutes to obtain a U certificate could impact the overall mood of the proceedings.
Some users claim that director Shrikumar Menon has apparently reduced the horror dose of the movie to make it acceptable for family audiences, especially young kids. It should be also noted that child audiences have played a crucial role in the success of Mollywood's all-time blockbuster 'Pulimurugan'.
Earlier, Shrikumar Menon had revealed that 'Odiyan' will be an ultra mass movie specially made to cater to the needs of Mohanlal fans. If that is the case, then horror elements will be pretty less in the flick, and audiences will witness a high octane star show from the biggest Superstar in Malayalam cinema.
The teaser and trailer of 'Odiyan' which were released recently too indicate that 'Odiyan' is a high voltage mass masala entertainer. In the trailer, Mohanlal was seen in two different get-ups, one in a clean shaved young look, and another one in the attire of an Aghori sadhu.
'Odiyan' is a movie loaded with an ensemble star cast that includes Manju Warrier, Prakash Raj, Siddique, Narain and Nandhu playing prominent roles. Recently, it has been revealed that megastar Mammootty has given his voice for the movie's narration.
Bankrolled by Antony Perumbavoor in the banner of Aashirvad Cinemas, 'Odiyan' will be released in more than 3,000 centres worldwide.