ODI cricket took center stage in 2017 as the elite eight took part in the much-talked-about ICC Champions Trophy in England.
Even without the participation of former World Cup champions West Indies, the quadrennial event played in June was a blockbuster as arch-rivals India and Pakistan played the title match amid sky-high hype in London.
Also read: Here's our Test team of the Year
Teams across the globe also started experimenting with their line-ups in order to figure out an ideal combination for the upcoming Cricket World Cup in 2019. The focus on all-rounders and emergence of wrist-spinners were some of the trend-setting developments of the year.
England, filled with star all-rounders, were the most successful team with a win % of 78 while Sri Lanka were hapless throughout the year, losing 23 off 29 matches they played.
IBTimes India has come up with a list of 11 cricketers who excelled in the 50-over format in 2017.
Rohit Sharma
Rohit was at his consistent best in 2017, hitting six centuries (as many as his captain Virat Kohli) and his third double ton. He had hit at least one century in every series he played.
His ability to pace his innings and switch gears makes him our first-choice opening batsman.
Record in 2017: 1293 runs at 71.83. Centuries 6, Double centuries 1, Fifties - 5.
Quinton de Kock
De Kock has had an excellent year both with the bat and behind the stumps. He has gone to establish himself as a dangerous opener, who loves scoring the big ones. He gets the nod ahead of Sri Lanka opener Upul Tharanga (1011 runs) and Rohit's partner in crime Shikhar Dhawan (960 runs).
Record in 2017: 956 runs at 53.11; Centuries 2, Fifties 7
Virat Kohli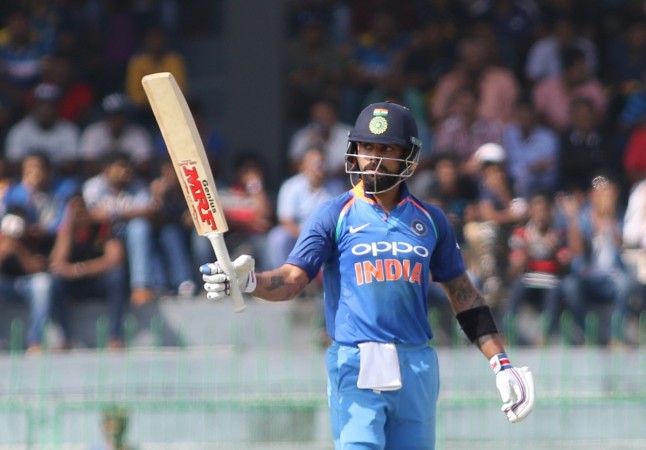 This one is a no-brainer. Kohli, in his current form, will walk into any all-time limited-over sides.
Record in 2017: 1460 runs at 76.84. Centuries 6, fifties 7.
Babar Azam
Azam continued from where he left in 2016. The young middle-order batsman was not a star of Pakistan's successful title-winning Champions Trophy campaign, but he scored big in Australia, West Indies and dominated Sri Lanka at the UAE.
Babar's willingness to convert his starts into big ones makes him an ideal No. 4 batsman.
Record in 2017: 872 runs at 67.07. Centuries 4, Fifties 2.
AB de Villiers
A No.5 batsman who can strike at 116.94! What else does a team need?
De Villiers had a poor Champions Trophy outing, but he has piled up runs on either sides of the quadrennial event.
Record in 2017: 774 runs at 59.46. Centuries 1, Fifties 5.
Ben Stokes
The English youngster is currently the much-sought after fast-bowling all-rounder. His ability to switch gears with the bat and pick up wickets regularly with the ball makes him an inevitable member of this line-up.
Record in 2017: 616 runs at 61.60. Centuries 2, Fifties 4

14 wickets at 39.42, Economy 6.48
MS Dhoni (wicketkeeper)
Despite all the talk about his waning finishing abilities, Dhoni had time and again managed to silence his critics with some crucial knocks. The veteran's ability to bat with the tail and rescue the team out of trouble is a must-have asset.
And as Indian selection committee chairman MSK Prasad says, there is no better stumper in the world than the 36-year-old Ranchi hero.
Record in 2017: 788 runs at 60.61. Centuries 1, Fities 6
Rashid Khan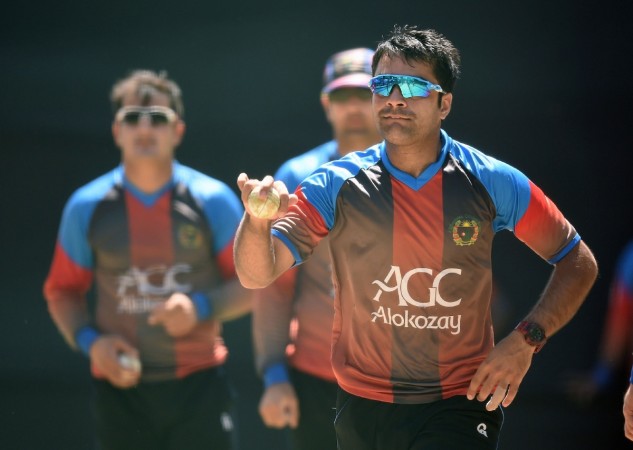 The 19-year-old Afghanistan sensation is the only spinner in our line-up. Despite not playing against top teams, the young leg-spinner's ability to pick up wickets in bulk makes him our first-choice spinner. Nonetheless, Rashid has also proved his worth against top-quality batsmen in T20 league across the globe.
Record in 2017: 43 wickets at 10.44 (Yeah, you read that right!), Economy: 3.80
Trent Boult
Boult played most of his cricket this year at home. However, when he got an opportunity to lead the New Zealand attack in India, he made the most of it as he picked up four wickets in Mumbai to stun the home team, who were on a roll.
Being a left-arm pacer, he also adds variety to our side's bowling attack.
Record in 2017: 28 wickets at 26.57, Economy: 5.33
Hasan Ali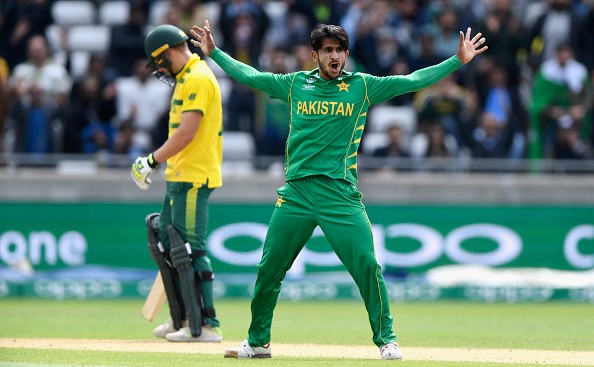 Ali was the find of 2017. In only the second year of international cricket, he has topped the bowling charts.
The Champions Trophy hero of Pakistan, known for his accuracy and wicket-taking abilities, is the leader of our bowling attack.
Record in 2017: 45 wickets at 17.04. Economy 5.03
Jasprit Bumrah
Bumrah developed into a lethal new ball bowler under Virat Kohli's captaincy in 2017. The young pacer is considered one of the best death bowlers going around and thus an asset to have in our team.
Record in 2017: 39 wickets at 26.25, Economy 5.13
(All statistics as of December 24, 2017)

Notable omissions
Shikhar Dhawan, Upul Tharanga (opener)
Joe Root, Faf du Plessis (middle order)
Bhuvneshwar Kumar, Imran Tahir (Bowlers)