The longer format of the game is the epitome for all players though Test cricket may have subsided, to a certain extent, over the years. The year 2017 saw some brilliant contests, making it a memorable one.
There were some brilliant performances like Karun Nair's triple hundred, Steve Smith' double hundred at WACA, Virat Kohli's three double hundreds and Steve O'Keefe's 12-wicket haul in India among others. Some legends of the game like Younis Khan and Misbah Ul Haq also played their last match in 2017.
The year 2017 has become extra special for some players, who looked in terrific form, climbing the charts as best batsmen and bowlers.
IBTimes India has compiled a Test XI of 2017, comprising five batsmen, one all-rounder, one wicket-keeper, and four regular bowlers. The team has been chosen as per their performances in 2017 alone.
Dean Elgar
The South African had an exceptional year in Test cricket, scoring 1097 runs from just 11 matches. The left-hander might have been decent till mid-year, but he looked in sparkling form as the year progressed. He hit a total of five centuries, and ended the year smashing three centuries in his last four matches. However, the opener might have been unfortunate to miss out on scoring his maiden double hundred.
Record in 2017 : 11 matches, 1097 runs at an average of 50.74
Shikhar Dhawan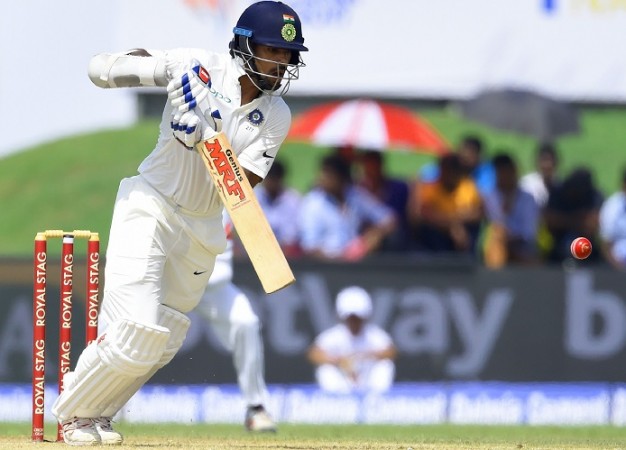 The India opener might have been troubled with injuries in 2017, but Shikhar made up for all those missed chances with some phenomenal batting. Shikhar had a great 2017, with an average of 92 runs. He scored two centuries. Though he featured against a weak Sri Lanka team, scoring runs after making a comeback is never an easy task.
Record in 2017: 5 matches, 550 runs at an average of 68.75
Cheteshwar Pujara
Pujara is regarded as a Test specialist, and the India star had a wonder year in whites, once again. At present, Pujara is the highest run-scorer with 1140 runs under his belt. It is his consistency, which has been amazing in 2017. He featured in three different Test series, one against Australia and two against Sri Lanka. The batsman left his mark every time, scoring a ton in each series.
Record in 2017: 11 matches, 1140 runs at an average of 67.05
Virat Kohli ( c )
The India captain will remember 2017 for a long time. It was one of his best years in international cricket. Kohli started the year with a double hundred against Bangladesh and scored two more double hundreds against Sri Lanka to close out his year. Kohli failed to shine against Australia, but his records against Sri Lanka, which includes four centuries has helped him become one of the stars of Test cricket in 2017.
Record in 2017: 10 matches, 1059 runs at an average of 75.64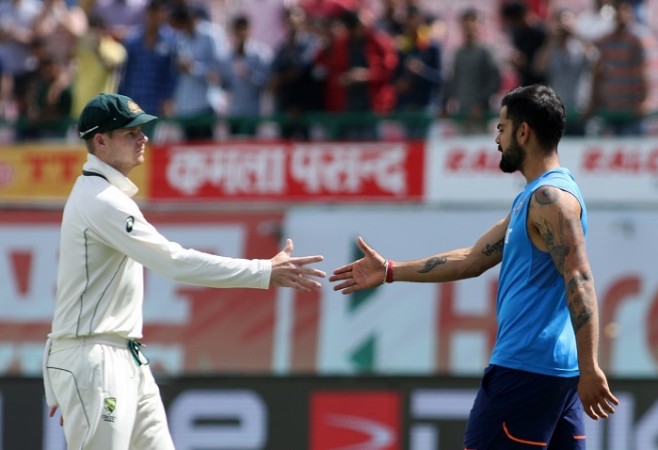 Steve Smith ( vc )
The Australian scored some quality runs all around the globe. Smith was one of those Australians, who was not perturbed with the spin track laid out in India. He hit a gritty ton in Pune, which is regarded as one of his best knocks. He ended the series with three centuries despite ending on the losing side. Smith has already scored two centuries, including a double hundred, in the ongoing Ashes. He has hit 1127 runs in 2017, and the skipper could add more runs to his tally and end the year as the highest run-scorer with one more match to play against England before the year comes to an end.
Record in 2017: 10 matches, 1127 runs at an average of 70.43
Shakib Al Hasan
The Bangladesh all-rounder has always been a consistent performer for their nation, and 2017 was no different, shining with both the bat and ball. He started the year with a double hundred against New Zealand in Wellington, which set the tone for him as he amassed 665 runs in 7 matches. His bowling was also decent, taking 29 wickets in the year.
Record in 2017: 7 matches, 665 runs at an average of 47.50: 29 wickets
Quinton de Kock
Kock only scored one century in Tests for South Africa in 2017, but he was consistently scoring runs for the team, helping them compile some huge runs on the board. He also hit four half centuries in consecutive Test matches too, proving his consistency once again.
Record in 2017: 11 matches, 595 runs at an average of 37.18
Nathan Lyon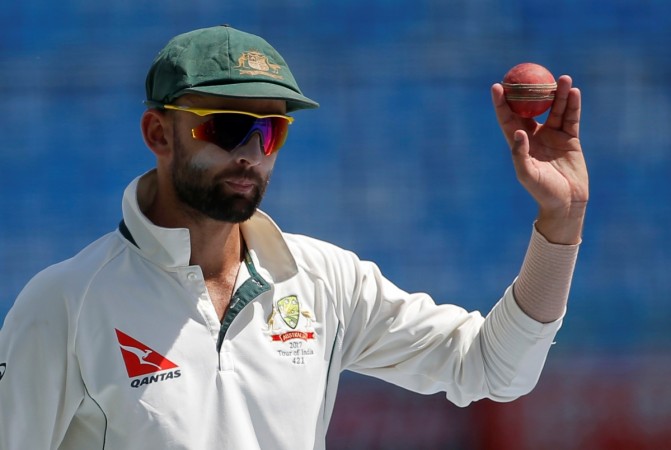 There were a number of spinners, who did extremely well this year, but none better than the Australian in 2017. Irrespective of the countries he played in, Lyon was at his best, troubling the batsmen and dismissing them regularly with his wonderful line and length along with his mix of varieties.
Record in 2017: 10 matches, 60 wickets at an average of 22.91
Kagiso Rabada
The highest-wicket taker (top 5) list in 2017 might have been dominated by spinners, but Rabada is the sole fast bowler in the list, which explains his performances. The pacer has become one of the most feared bowlers due to his sheer pace and accuracy. He was devastating with the new cherry in hand.
Record in 2017: 10 matches, 54 wickets at an average of 20.96
James Anderson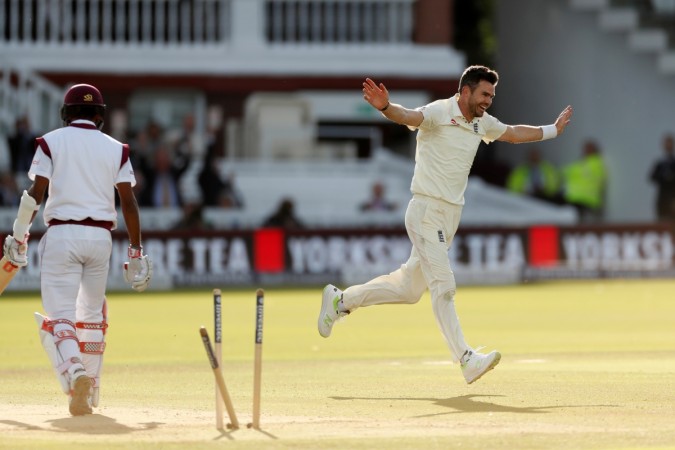 When it comes to Test matches, Anderson has made it a habit of striking gold for England with his swing and seam bowling. With England playing most of their matches at home this season, the right-arm pacer made use of those conditions to end as one of the best bowlers in 2017. With England playing Australia in the ongoing Ashes, one match is yet to be completed before the year-end, and he could add some more wickets to his current 51 wicket haul.
Record in 2017: 10 matches, 51 wickets at an average of 16.86
Yasir Shah
The leggie only played six matches, but the Bangladesh and England batsmen were not able to read his deliveries. He is regarded as one of the best leggies going around in world cricket and he proved that with a 43-wicket haul in 2017.
Record in 2017: 6 matches, 43 wickets at an average of 28.88
All stats given above are as on 19 December 2017.
Notable omissions
David Warner, Dimuth Karunaratne (openers)
Kane Williamson, Hashim Amla, Dinesh Chandimal (middle order)
Mushfiqur Rahim (wicket-keeper)
R Ashwin, Rangana Herath (bowlers)