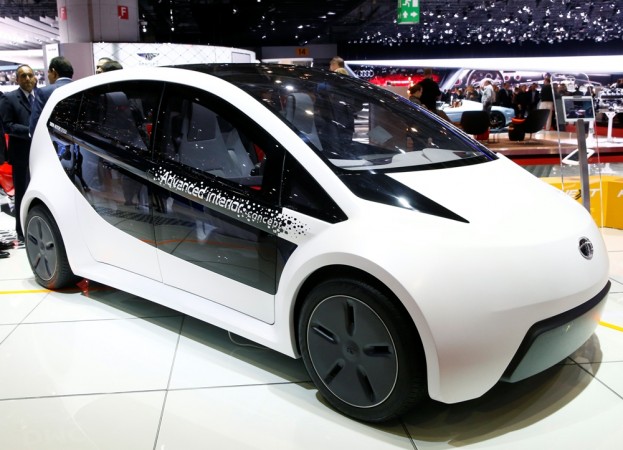 American technology giant Nvidia has signed a pact with leading automotive supplier, Bosch to build Artificial Intelligence (AI)-based self-driving computer system, which they plan to incorporate in vehicles build by partner Automobile companies.
Bosch autonomous computer system is powered by dedicated AI car superchip called Xavier. It boasts Nvidia's new-age DRIVE PX technology and deep learning software, which is capable of managing complexities of driving, operating autonomously and incorporating newer capabilities, solutions for contingency challenges with just a firmware update over the air.
Also: Watch Tesla's autopilot predict and avoid a car crash in just seconds
"Self-driving cars is a challenge that can finally be solved with recent breakthroughs in deep learning and artificial intelligence," Jen-Hsun Huang, founder and CEO, Nvidia, said in a statement.
"Using DRIVE PX AI car computer, Bosch will build automotive-grade systems for the mass production of autonomous cars. Together we will realize a future where autonomous vehicles make mobility safe and accessible to all," Huang added.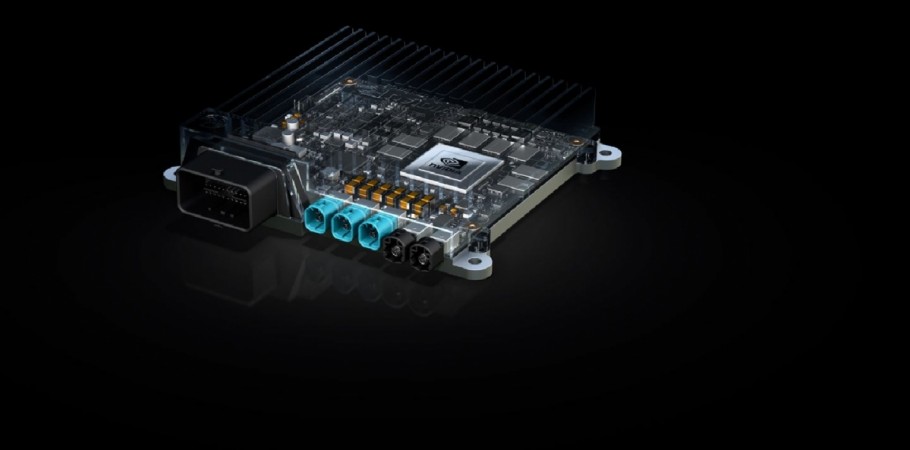 New partnership between Bosch and Nvidia is expected to boost the development of self-driving cars. Having said that, we are still several years away from really seeing the true autonomous vehicles hit the roads and here's why.
No fail-safe software yet:
In the last couple of years, we have seen fast technological advancement in Artificial Intelligence (AI) and deep machine learning, but there are not fail-safe, just yet.
Select semi-autonomous Tesla cars with autopilot option, got v8.0 software update in September, which added a new radar-processing feature that looks ahead of the car driving immediately in front of the car. But still, the driver needs to be active all the time as the vehicles are still not fully capable of accurately reading the 3D environment. They are also not able to localize themselves on a map and predict the behavior and position of other cars on the road, especially in cities, where more two wheelers are on roads compared to cars.
Tesla's autonomous cars will have tough time maneuvering chaotic traffic in Indian cities.
Faster wireless communication speed (5G):
One of the key requirements for GPS-enabled autonomous car is the high network speed. Though 4G connectivity offers close to 450mbps interned speed, many experts believe it's not enough for self-driving cars to seamlessly connect to parent company's cloud database and make computations like estimating distance to destination, assess roadblocks in real-time, and do complicated maneuvers in hilly terrains.
But, the 5G network with 10gbps speed offers low latency and ultra-reliability.
The good news is that 5G trials have already commenced in select cities by Samsung and Nokia. If all things go as planned, 5G will commercially rolled out around 2020.
Maps:
For the autonomous cars to work seamlessly, it is imperative that they have access to the maps of the region while travelling. Onboard sensor in the car can only sense obstacles to avoid and move forward. With maps, it will be able to predict junctions and which direction to turn to finally reach the destination.
Right now, Google, Apple and other prominent car GPS software makers have been able to map the popular cities of the world, but they haven't fully covered all international markets.
Only when the entire urban and rural regions of the world are fully mapped, autonomous car will become mainstream transport vehicle. Until then, they will be restricted to few developed markets.
Hack-proof security:
This aspect is very critical in the development of autonomous cars, as it has direct impact on the passengers' lives in the vehicle.
Like computers and smartphones, self-driving cars are connected to the Internet and they are equally vulnerable to hacking and lose control.
In September 2016, Keen Security team of Chinese company, Tencent successfully hacked a Tesla Model S, and demonstrated several security vulnerabilities.
After the demo, they forwarded the shortcomings of the car to Tesla and helped fix the loophole.
This issue will continue to nag autonomous cars, no matter how much progress they make in improving the security firewall.
Stringent government rules create red tapism:
Besides the shortcoming of technological advancement, the major hurdle faced by car-makers to bring fully automated vehicles on road is stringent motor policy. To make things complicated, motor regulations differ in different states of the same country.
Due to lack of uniformity in the protocols, car companies have to run from pillar to post to get approvals, thus leading to sluggish growth in autonomous car development.
Keep an eye on this space for more updates on Nvidia-Bosch self-driving car project.