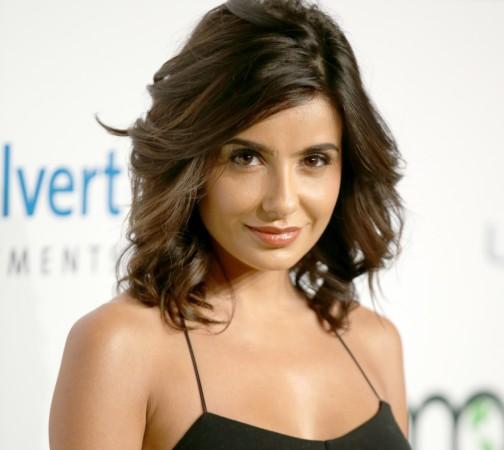 The nude photo leaked scandal is back! And the first victim of this year is the Guardians of the Galaxy actress Mikaela Hoover. According to reports, several nude photos and videos from her iCloud storage account were leaked online.
Also Read: Fifty Shades star Dakota Johnson nude photos leak online
TMZ obtained the legal document in which it is mentioned that around 40,000 images of Hoover were hacked and 119 of them were uploaded on the infamous "Fappening" website. Los Angeles Police Department has traced the IP addresses and even issued search warrants against the users. LAPD officers launched the hunt for the suspects.
Last year, several celebrities became the victim of the scandal, which is called as Fappening. Nude photos and videos of several Hollywood actresses were leaked and posted on the notorious website Celeb Jihad.
The scandal started in March 2017 when x-rated photos of Amanda Seyfried were leaked online. The hackers even targeted Emma Watson, but her lawyer confirmed that her nude photos were not circulated. On the other hand, Seyfried's lawyers issued a statement confirming the photos uploaded on the Celebs Jihad site.
"It recently has come to our client's attention that several very private photographs of Ms. Seyfried either in various states of nudity or in intimate moments with her former boyfriend have been reproduced and posted," Seyfried's legal team said in a statement in 2017. "These photographs are believed to have been leaked, i.e., wrongfully obtained by a third party or parties without Ms. Seyfried's knowledge or consent."
"Photos from clothes fitting Emma had with a stylist a couple of years ago have been stolen. They are not nude photographs. Lawyers have been instructed and we are not commenting further," Watson's spokesperson told The Telegraph in March.
Soon after Watson Seyfried, photos of Demi Lovato, Selena Gomez, Gal Gadot, Dakota Johnson, Kristen Stewart, Anne Hathaway, Miley Cyrus, Miesha Tate and other celebrities were leaked online.
Who is Mikaela Hoover?
Hoover is an American actress, who acted in several television shows, including How I Met Your Mother, Two and a Half Men, 2 Broke Girls and Lucifer. The 33-year-old also worked in movies, including Guardians of the Galaxy, Super and Back In the Day.