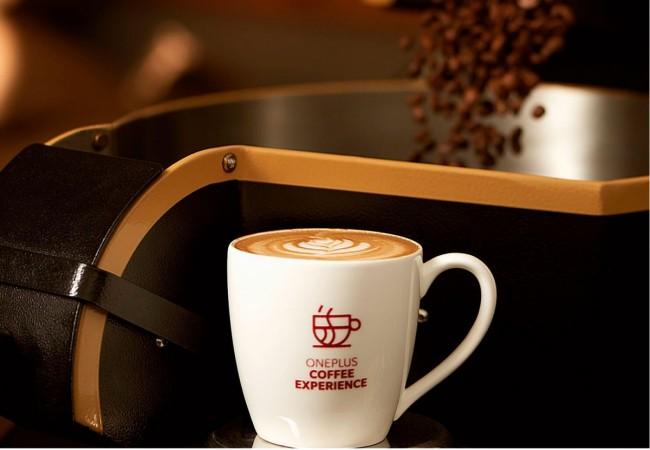 If you think OnePlus is all about disrupting the premium smartphone industry, there's more to it than meets the eye. After nailing it on the product front with best-in-class flagship smartphones at compelling prices, OnePlus is now addressing one of the least acknowledge, yet biggest pain points of consumers today.
Even the thought of repairing a smartphone by waiting for hours at the service center is unsettling, but OnePlus is setting a benchmark for brands to focus on the after-sales service. Buying a smartphone from a particular brand is not the end of a relation between the consumer and the company, in fact, it is the very beginning and how it turns out makes a lot of difference.
OnePlus has introduced a unique "Coffee Experience" at its exclusive offline stores and service centers. As the name suggests, OnePlus will be offering a free hot cup of coffee for its customers while they wait for their smartphone to be repaired. The thought process behind this unique idea is rejuvenating and we don't see why consumers will hold themselves back from dropping by a OnePlus store for a one-of-a-kind experience.

OnePlus already guarantees a one-hour repair, which is a strong commitment, and now the company is going the extra mile to make sure that one hour is well spent at the exclusive OnePlus store. In case you're wondering, the "Coffee Experience" is nothing ordinary as the company says it is a premium quality Arabica coffee chosen from over 800 varieties to leave an everlasting aroma.
Now that sounds tempting!
"The growing OnePlus community consists of millions of busy professionals who work for long tiring hours. We know how exhausting this can be and we, at OnePlus, want to make sure that we can provide our users the respite they need by helping them unwind the minute they step into a OnePlus touchpoint. The OnePlus Coffee Experience is our latest endeavour to further enhance the service experience at OnePlus Centres by offering visitors a cup of the finest premium Arabica coffee," OnePlus said.

But the refreshing experience doesn't end with just a cup of coffee. OnePlus says walk-in customers can "read a book, listen to music, access high-speed internet or play a game in the Recreation room while their device is under service at any of our Exclusive Service Centres." Now that's some next-level commitment to making sure a strong community of fans remains thoroughly satisfied.
OnePlus is truly living by its "Never Settle" attitude.