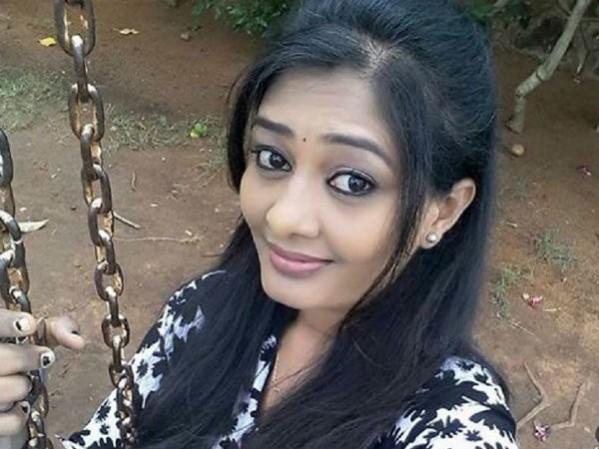 Television actress Nilani attempted to end her life following massive trolling on social media. She was criticised online after her ex-beau recently committed suicide. She consumed poison and was rushed to a nearby hospital in Alappakkam, Chennai, on Thursday, 20 September.
The actress' has been facing several issues lately. It all started with her ex-lover Gandhi Lalitkumar abusing her in foul language after she repeatedly rejected his marriage proposal. He even harassed her at work. The actress then took the matter to the Mylapore police station last weekend.
The cops' intervened and warned Gandhi Lalitkumar to not disturb her anymore, but a day later he committed suicide. The trouble began for her as media gave an extensive coverage to their affair and the issues leading to their break-up.
Nilani filed cases against two channels citing that it was spreading lies. Further, she spoke to the media to narrate the complete story about their relationship.
According to her, they came to know each other three years ago. Initially, they were just friends and at some point in time, he came up with the marriage proposal.
Nilani was hesitant as her primary concern was to take care of her two children from the first marriage. But he convinced her to tie the knot.
Six months later, she saw major changes in his behaviour and soon she realised about her multiple affairs. Nilani alleged that he was a womaniser, thus decided to end the relationship, but he continued to harass her.
However, people on social media have refused to believe her side of the story and held her responsible for Gandhi Lalitkumar's death, which led her into depression. Frustrated by the developments, she decided to commit suicide.
Currently, she is still in the hospital and doctors are monitoring her condition.