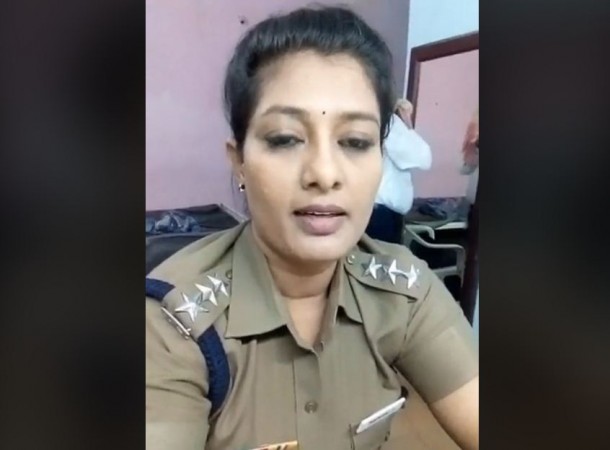 Actress Nilani's frustrated ex-lover has tried to commit suicide as she is unwilling to marry him. This comes a day after she filed a complaint against her ex-boyfriend before the Mylapore police station. The actress later withdrew the complaint.
It all began on Saturday when her ex-beau Gandhi Lalith Kumar came to the shooting spot at Mundakakanniamman temple street and allegedly started harassing her using cuss words. Later, she filed a complaint at Mylapore police station.
In the complaint, Nilani mentioned that they were in a relationship for three years, but parted ways due to some differences. Although they had ended her relationship amicably, he continued to pester her to tie the knot. With the same intentions, he landed at the shooting location and harassed her on Saturday, she alleged.
"They engaged in a heated argument at the station. Then they held talks among themselves and the actor later withdrew the complaint alleging that she would sort out the issue," The Times of India quotes an investigating officer as saying.
However, Thiruvannamalai-based Gandhi Lalith Kumar, on Sunday, tried to set himself ablaze by pouring petrol. The onlookers called 108 and the ambulance rushed to the spot before rushing him to the Kilpauk Hospital.
The KK Nagar cops are investigating the case.
Nilani was earlier in the news for abusing cops wearing a khakhi over the police brutality on the Sterlite protesters.
Nilani is a familiar name among the Tamil TV audience. After acting in the role of Kunti in Sun TV's Mahabharatham, she was seen in serials like Thendral and Priyamanaval.