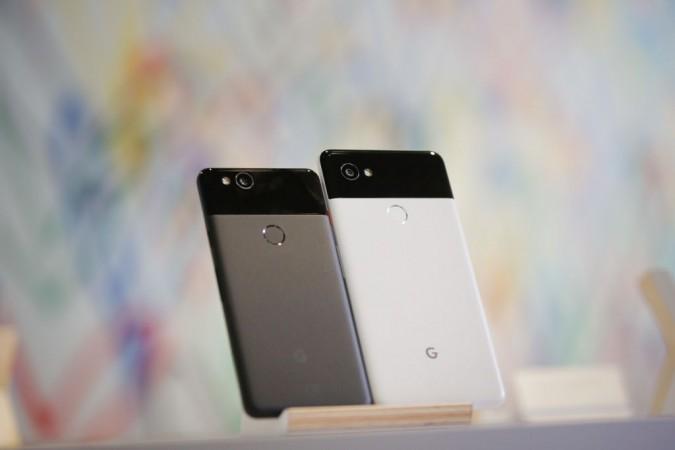 We've already reviewed the Pixel 2 XL and are currently in the process of reviewing the OnePlus 5T, so we have a good understanding of which phone is best for users.
Google Pixel 2 XL truly stands out for its exceptional camera, and as it turns out a similar camera setup is available on the smaller Pixel 2.
Why does it matter, you might ask. Flipkart is currently running a promotion for its upcoming "Big Shopping Days", where it is offering the Pixel 2 for at an unbelievable price of Rs 39,999. The offer price is valid on this smartphone from December 7 till December 9.
What's the offer? Is there a catch?
Google Pixel 2 was launched at Rs 61,000 for the 64GB storage model, but Flipkart is offering a flat discount of Rs 11,001 and Rs 10,000 off on using any credit or debit card for the purchase.
This brings down the net value of the Pixel 2 to Rs 39,999, which is only Rs 2,000 more than the OnePlus 5T 128GB variant.

Google also fixes any storage woes you might have by offering unlimited original-quality storage for photos on cloud for life.
In addition to that, Flipkart is also offering up to Rs 18,000 off on exchange of old smartphones, but that depends on the make and model of the smartphone.
For those who buy the Pixel 2 from Flipkart, the online e-commerce giant is offering up to Rs 36,500 buyback guarantee while exchanging the phone later.
Flipkart's offer on the Pixel 2 is quite a deal, and those who loved the camera on the Pixel 2 series can certainly take advantage of it. In our review of the Pixel 2 XL, we found the phone's camera to be exceptional in low light, portrait, landscape, and OIS+EIS-enabled video capture.
Buying the Pixel 2 at its discounted price makes complete sense for those who do not wish to spend over Rs 73,000 for the Pixel 2 XL and the only difference is the bigger screen with 18:9 aspect ratio and a bigger battery.
For those unaware, the Pixel 2 comes with a 5-inch Full HD display with 16:9 aspect ratio, a water and dust resistant aluminium unibody, a 12.2MP rear-camera with f/1.8 aperture and an 8MP front snapper.
Under the hood, it packs a powerful Snapdragon 835 chipset with 4GB RAM, Android 8.0 Oreo and a 2,700mAh battery with quick-charging support.
Related