Apple might be taking away the limelight from all the smartphones with its iPhone X, but Google is enjoying its fair share of stardom as well. Thanks to the Pixel 2 and Pixel 2 XL's incredible camera, the results are nothing short of impressive.
We have been using Pixel 2 XL for a couple of days, and the camera has more to offer than what meets the eye. It may be just a single lens, but it is mighty as a lion. Some photos taken using the Pixel 2 XL are ready to share or print directly, thanks to the intricate details captured in their best form.
We will be talking about the camera in detail in our comprehensive review, but today we'd like to share some tricks to help new Pixel users make the most out of it. If you upgraded from Pixel or Pixel XL, you'd probably be familiar with the extent of Google's mobile photography skills, but you'll be surprised what the Pixel 2 series can do.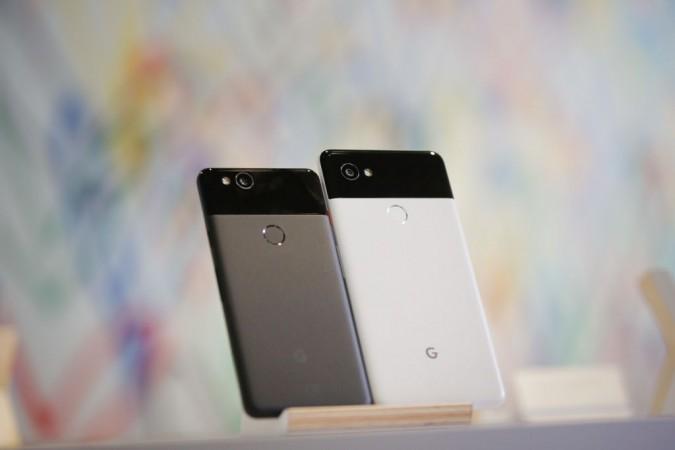 There are a lot of features seamlessly integrated within the cameras (front and back). So let's start with the rear camera, which uses a 12.2MP lens with f/1.8 aperture, 1.4μm pixels, OIS, EIS, PDAF, LDAF, dual LED flash, 4K video recording among other features.
Note to readers: The camera setup in Pixel 2 and Pixel 2 XL is the same.
Portrait (Call it Bokeh if you want)
You'll be mesmerised by the amazing details captured with the Pixel 2's Portrait mode. We had the chance to compare it with Samsung Galaxy Note 8, and Google steals the show here. But we are here to tell you how to get the best portrait.
The best part about Pixel 2's Portrait is that it doesn't rely on a secondary lens to capture a photo with a good depth of field. In fact, Google uses AI and algorithms to give you the best portraits (we repeat best portraits).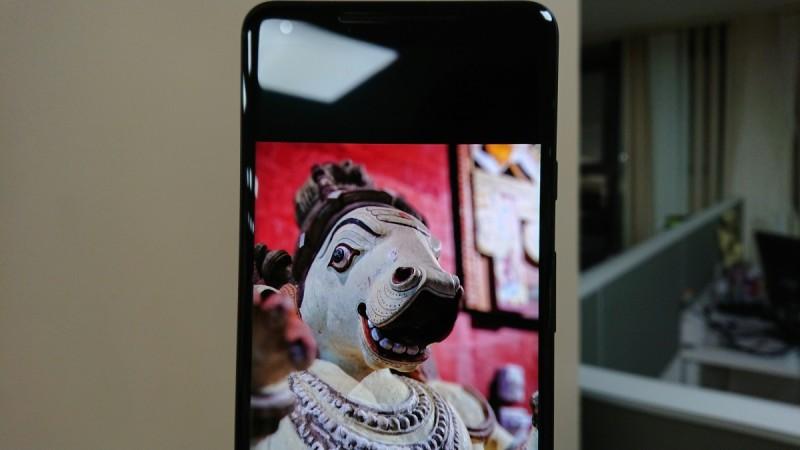 Launch the camera, swipe from left to right or tap on the menu button on the top left and choose Portrait. To get ideal shots, use sufficient lighting (sunlight is our favourite), and focus on the subject by tapping. The last step is to press capture. Let Google do its AI magic and the final result will be seen in the Photos.
Now, that's something that other phones like iPhone 8 Plus and Samsung Galaxy Note 8 also offer. Pixel 2 series goes the extra mile by integrating a beautification feature called "Face retouching". If you're clicking selfies with portrait mode on, use this for a much better result. You can also use the feature on rear camera Portrait.
You no longer have to be concerned about low lighting as Pixel 2 series can do fine in just about any situation. You can test the limits by giving it a try.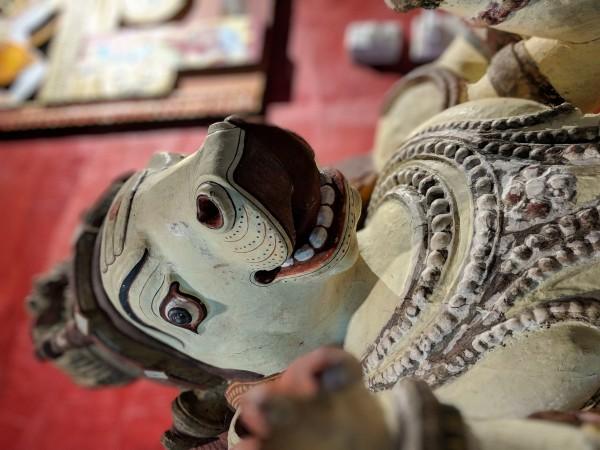 Finally, there are various filters to try out as well. Don't limit yourself and explore everything.
Low-lights
The incredible aperture of f/1.8 allows sufficient amount of light on to the lens and lets you capture great photos in badly lit conditions as well.
Pixel 2 can capture details even in challenging lighting conditions. You do not need to manually adjust exposure or contrast to get a commendable picture of a person's silhouette against a bright background or a sunrise. Pixel 2 does the heavy lifting, but make sure the HDR+ is enabled to capture those darker blacks.
Another key trick to know is where to focus while capturing a low-light image. Not all shots need to be silhouettes. Try various focus points by tapping on them and choose the best you like. Finally, don't hesitate to use a photo editing software to make your photos come to life.
Motion Photos
Apple made Live Photos quite popular, and now Google is doing that with Motion Photos. For those unaware, Motion effect in Pixel 2 records a short clip with every photo. But these photos can also be used as stills.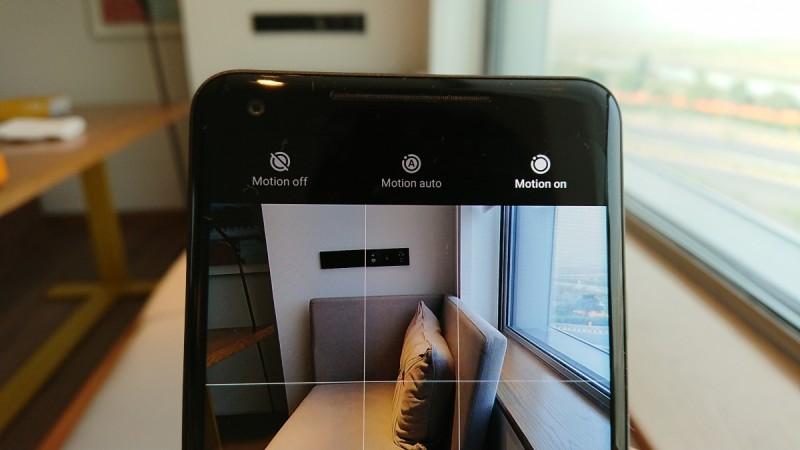 But the interesting part here is the integration of machine learning. Pixel 2 decides stuff you'd want to cut out and gives you the best three-second motion photo. A few sample shots from Google's event here in New Delhi gave us a closer look at how fun these motion photos can be. You can keep Motion in Auto mode, and choose from which photos look better with motion on.
Video
As compared to photos, videos are shot less often. Google Pixel 2 does an excellent job in shooting videos. We had the chance to record videos in a metro train, and a car (consider the roads here), and the stabilisation (both optical and electronic) is magical.
Your phone detects handshakes through gyros and uses OIS to stabilise a video. With Pixel 2 and Pixel 2 XL, it's time to say goodbye to jittery videos.
Also know this...
It's important to know some other tricks as well if you are using a Pixel 2 or Pixel 2 XL.
You can launch the camera by double pressing the power button. But to do so, go to Settings > Languages & input > Gestures and turn on "jump to camera to allow quick access from any screen. You can also take photos using the volume buttons and shoot burst photos by pressing and holding down the volume button. The alternative is to assign zoom in and zoom out function for the volume button. We'd suggest the former.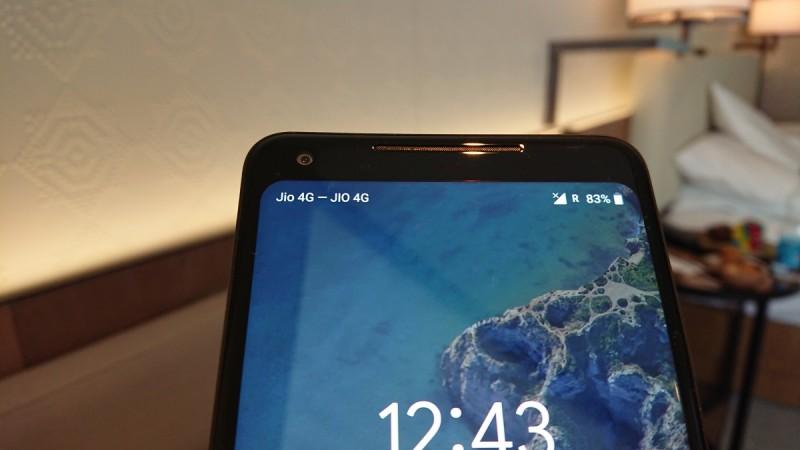 You can adjust the exposure and brightness using the scale that appears right after you tap on a subject to focus. Another trick is to lock AE/FE, which is useful in shooting videos. When you tap to focus, there's a lock icon on top of the exposure slider. Tap on it to keep the focus where it matters the most.
For more on camera, be sure to get back to our full review.