ICC World Test Championship (WTC) finals between India and Australia are underway, and from day 1 we have been seeing tempers soaring high between the players, especially Rohit Sharma, the captain cool is seen losing his calm and reacting to situations.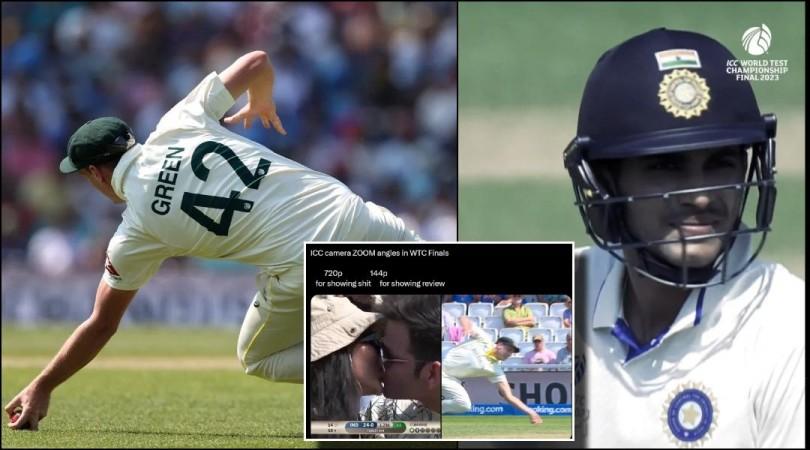 On day 1, Rohit hurled abuses at his teammate Pujara and once again on Day 4 a fresh controversy erupted between Cameron Green, Shubhman Gill and Rohit Sharma.
Here's what happened
In the final over before the Tea break, Gill edged the first delivery against Scott Boland and Green dived to take the catch, In his follow-through, seemingly the ball a part of the ball touched the ground and the on-field umpires referred the dismissal to the third umpire Richard Kettleborough.
TV umpire Richard Kettleborough felt that Green's fingers were underneath the ball and declared Gill out.
While walking back to the pavilion for 18, Gill shook his head in disbelief. Rohit Sharma was not too happy and pleased with the decision of the empires. The Indian captain argued with the umpire, asking why Gill was given out even though the evidence was not quite conclusive.
After a brief argument with the on-field umpires, Rohit also shook his head in disappointment as the players made their way to the dressing room for a Tea break.
"It was a great effort from Cameron Green but it is the moment immediately after the catch is taken when the hand turns, that must cause Shubman Gill to be very disappointed," Harsha Bhogle said.
As soon as the third umpire announced his decision, Team India fans took to Twitter to express their disagreement over the decision of the third umpire. From Unfair decision to Not out was trending on Twitter.
Take a look at the videos and pictures below.
Shubman Gill reacted to his dismissal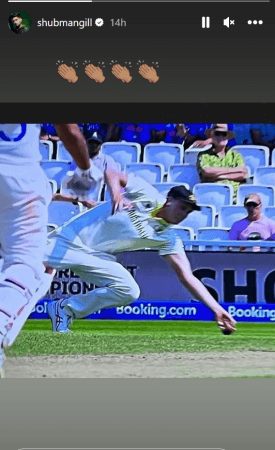 After the Tea break, Rohit Sharma was joined by Cheteshwar Pujara in the middle and the pair batted well to take India to 88/1 after 18 overs.