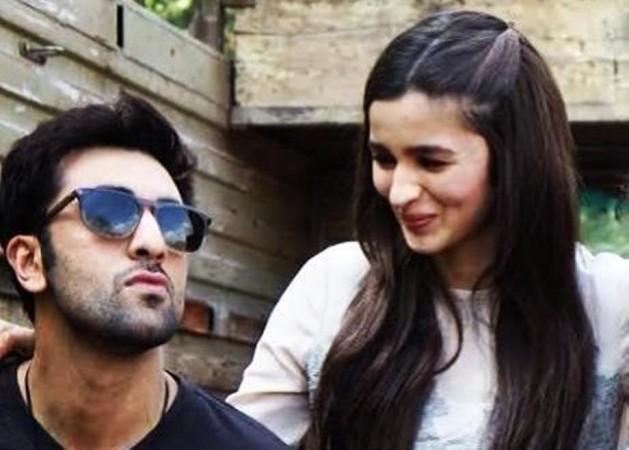 Alia Bhatt seems to be in awe of Ranbir Kapoor's fashion sense. The actress termed him "Sonam Kapoor of men's fashion", snatching the tag from Karan Johar.
Alia, who has been busy shooting with Ranbir for Brahmastra, said that she has given the tag of fashionista to Ranbir, and according to her Karan wouldn't mind it.
"I always believed that Karan Johar was the Sonam Kapoor of men's fashion. But now I believe it's Ranbir Kapoor. He's a hidden fashionista. In Bulgaria, he was ordering things just for fun. I saw so many new looks. One day he'd arrive in velvet, then one day in camouflage, then some coloured caps and pants... He's smashing to a point where I've begun seeking his advice whether I should buy something or whether something is working or not. I've given the fashionista tag to Ranbir Kapoor. I believe Karan will happily give away that tag because he loves him too much," the actress told Filmfare.
For the uninformed, Alia termed Ranbir "Sonam Kapoor of men's fashion" because the Veere Di Wedding actress is known for her fashion sense, and is called Bollywood's fashionista.
Meanwhile, Ranbir and Alia have been bonding big time, which even gave rise to some rumors of them dating. The duo has repeatedly been spotted together, but there were even rumors that Alia's friendship with Katrina Kaif got affected due to her closeness with Ranbir.
However, the rumors were proven false after Alia had again recently said that she is very close to Katrina and Priyanka Chopra.
"I'm a nice person and so are the girls you mentioned. We are all warm and cordial towards each other. I am particularly close to Katrina and Priyanka because of the time I've spent with them," she had said to a publication.