England cricketer Ben Stokes was recently arrested over a clash in Bristol in which a man was injured and hospitalised. After the footage that emerged showed the Test vice-captain throwing punches in a fight in Bristol, he was banned from playing for England indefinitely. Stokes' team-mate Alex Hales was also banned who was with him during the brawl.
He is however not the first one to be embroiled in these kinds of controversy. Many cricketers have been behind the bars for several reasons. Read below to find out about a few:
Washim Akram, Waqar Younis, Aqib Javed and Mushtaq Ahmed
Pakistan player Washim Akram, Waqar Younis, Aqib Javed and Mushtaq Ahmed were arrested during Pakistan's tour of West Indies in 1993 for possessing an illegal drug that was thought to be marijuana. Later, police tested the drug and the players were released on bail.
"Witnesses said the arrest was made by an off-duty policeman jogging on the beach. It appears no drugs were found on the players or anyone in their company but the substances were close by," Independent reported.
Amit Mishra
Indian cricketer Amit Mishra had been arrested by the police in Bengaluru for allegedly assaulting a woman in his hotel room. The leg-spinner was held during the India-South Africa series in 2015 and was later released on bail.
Vinod Kambli
Former Indian cricketer, Vinod Kambli, and his wife were arrested in August 2015. A FIR was lodged against the couple by their maid. The maid complained that Kambli and his wife assaulted her when she went to ask for her salary.
Makhaya Ntini
South African cricketer Makhaya Ntini got arrested in a sexual assault case in 1998. The speedster was arrested for allegedly raping a woman from East London. Ntini was in jail for a short period of time, but he came out soon as the court could not prove him guilty.
Luke Pomersbach
Aussie cricketer Luke Pomersbach was arrested in 2012 for allegedly molesting a woman. Reportedly, he not only molested the woman but also beat up her boyfriend. The Australian player was suspended for the remaining games of the then on-going IPL tournament. He was at the time part of Vijay Mallya's Royal Challengers Bangalore.
Mohammad Asif
Pakistan cricketer Mohammad Asif was arrested on charges of possessing illegal drugs in Dubai when he was returning after his debut in IPL. Asif was reportedly carrying opium and was detained at the Dubai airport. The speedster was detained for 19 days for carrying the drug but he claimed that he was unaware that opium was a drug and last used it some four months ago for power enhancement. He had also told that he has been using the drug for energy and blood pressure control as prescribed to him by a local Hakeem.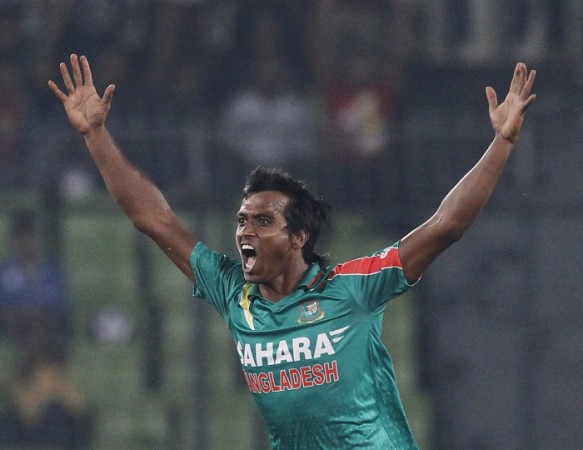 Rubel Hossain
Bangladeshi pacer Rubel Hossain was sent to prison by a Dhaka court after actress Naznin Akter Happy who was his girlfriend alleged that she was raped on the false promise of marriage in 2015.
The bowler was held by the police before the start of the ICC World Cup in Australia and was granted bail till the World Cup concluded in the 'national interest'. After the World Cup, the woman took back the charges against him.