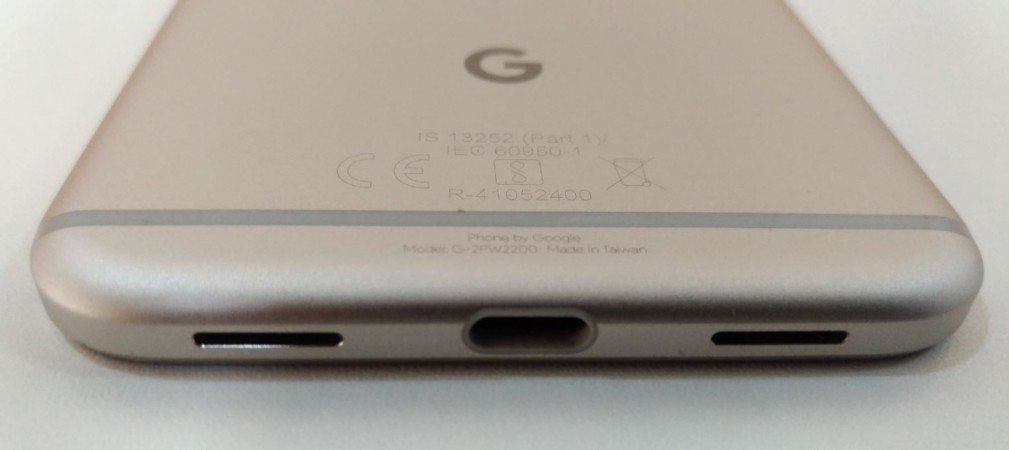 OnePlus 5 is the next big thing in the smartphone industry, as the company's 2017 flagship is set for release in New York on June 20 and in India two days later. Most of the phone's specs are already out, leaving very little to people's imagination. OnePlus 5's design has already attracted mixed reviews as it replicates the iPhone 7 Plus, but here's a major company that might be willing to go an extra mile to impress fans.
Google strengthened its base in the smartphone industry with the release of the Pixel series last year. 2017 is clearly the year when the web giant will upgrade its line-up with the launch of Pixel 2, and there's already a lot of chatter about the unannounced phone.
Amid all the rumours and speculations, DBS Designing offered a fresh take on Pixel 2. The concept video of Google Pixel 2 gives an ideal visualisation of what the upcoming flagship would look like. The design of the Pixel 2 in the video is a massive departure from the current Pixel series with significant upgrades.
The key highlight of the Pixel 2's concept design is its bezel-less display, which strikes a balance between Essential and LG G6. OnePlus 5's early glimpses have revealed that the handset will not feature a bezel-less design, which may be disappointing for many. But the company's co-founder Carl Pei is defensive about the handset's design.
The overall design of the Pixel 2 is visually appealing, aesthetic and has some accuracy in terms of specifications. The edge-to-edge display is said to feature QHD+ resolution, the real panel boasts dual camera setup, much like the competition, and the glass back and metal chassis add the final touches to a premium phone
DBS Designing showcased the Pixel 2 device with features like Android O, USB Type-C, 5.7-inch display, IP68 water and dust resistance, 12MP dual rear camera, 7MP front snapper, 6gigs of RAM, 128GB storage and 3,800mAh battery with fast charging.
This concept video of the Pixel 2 doesn't mean anything in official terms, but it would be great if Google could pick cues from it and design the Pixel 2 on similar lines. The competition is extremely tough out there, and the web search titan better make big decisions ahead of October release to thrive.
Watch the video below and share your thoughts with us.