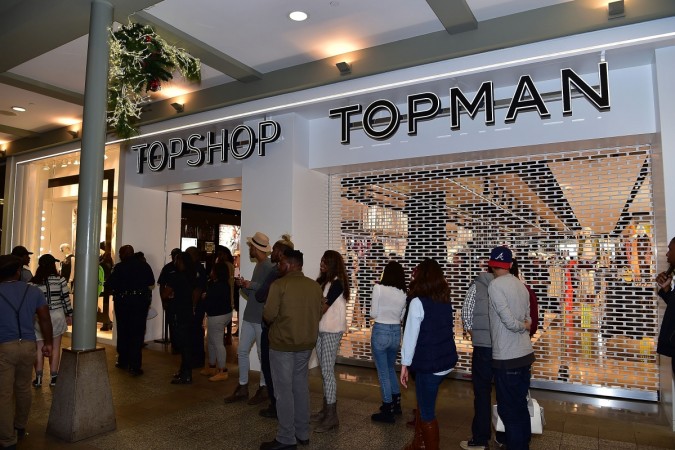 While US President Donald Trump has spoken about "Fake Media" and "Fake News" on numerous occasions, he probably never thought that his words could soon be immortalised. Collins dictionary declared the word "Fake News" as the word of the year, and thanks to Topshop, the president's words have now become quite a trend in the world of fashion as well.
The British fashion retailer has released a pair of blue jeans that features a red strip on the sides that run down the legs. The strip has the words Fake News repetitively written in big bold letters.
The MOTO 'Fake News' Slogan Straight Leg Jeans are priced at $90 dollars and have already been sold out. While the jeans have clearly found quite a few fans, not everyone is impressed and Twitterati has been having a wonderful time mocking the outfit.
Hoping that the news you can now buy "fake news" jeans at Topshop is "fake news".

— Frankie (@Francesca1000) January 8, 2018
Take ur jeans and just slap a piece of duct tape up the sides and write fake news on it

— doyle (@war_io) January 9, 2018
This comes just in time for Trump's Fake News Awards, which the US president said would be given to the "most dishonest and corrupt" media firm. While he was set to announce the award on January 8, he postponed it to January 17.
He did not reveal why he had decided to push back the date, but he said that the awards had garnered huge interest, which he had not expected. "The Fake News Awards, those going to the most corrupt & biased of the Mainstream Media, will be presented to the losers on Wednesday, January 17th, rather than this coming Monday. The interest in, and importance of, these awards is far greater than anyone could have anticipated!" Trump tweeted.
Meanwhile, this is not the first time that Topshop has surprised patrons with its design. The brand earlier made headlines for its clear jeans. The MOTO Clear Plastic Straight Leg Jeans is one of the most quirky items and will set you back by about $70.
"Think outside the box with these out-of-the-ordinary clear plastic jeans – guaranteed to get people talking. In a straight leg cut, they feature classic pockets detailing and are cropped at the ankle bone. Ideal as a statement piece for a festival or costume party, take the look to the extreme with a bikini and sequin jacket or dress down, layered under an oversized jumper or asymmetric hem dress. 100% Polyurethane. WIPE CLEAN ONLY," is how the brand described the pair.