Just a day after Pyongyang successfully test-fired its most advanced Intercontinental Ballistic Missile (ICBM) on Wednesday and thus brought the United states within its range, the US not only condemned the North Korean leadership but also warned that it would be "utterly destroyed" if war broke out.
North Korea successfully tests hydrogen bomb 10 times stronger than atom bomb
The latest ICBM, which reached an altitude of 4,500 km and flew 960 km, landed close to Japan. The Japanese government said it flew for about 50 minutes and landed in the sea in Japan's economic zone.
'North Korea will be destroyed'
Even though the US has always asserted that it prefers a diplomatic solution to deal with North Korea, it had clarified that if needed the military option would be indeed exercised.
"We have never sought war with North Korea, and still today we do not seek it. If war does come, it will be because of continued acts of aggression like we witnessed yesterday ... And if war comes, make no mistake, the North Korean regime will be utterly destroyed," US ambassador Nikki Haley was quoted by Reuters as saying at an emergency UN Security Council meeting.
According to Haley, the rogue regime's actions have brought the world "closer to war."
She said: "The dictator of North Korea made a choice yesterday that brings the world closer to war, not farther from it."
US taking serious note
Haley has not only requested the emergency meeting with her counterparts from South Korea and Japan, but also asked China, the prime trade partner of North Korea and its neighbour, to cut off oil supply with the so-called rogue nation.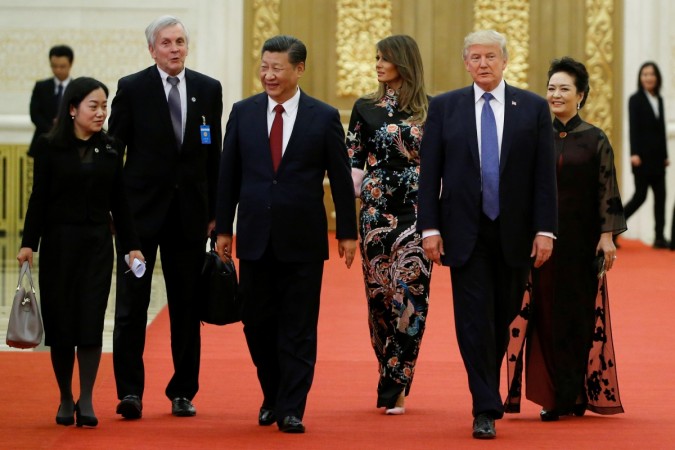 However, Beijing has always refrained from doing so.
Meanwhile, US President Donald Trump and Chinese President Xi Jinping talked over the phone in regard to issuing a few sanctions on North Korea.
"Just spoke to President Xi Jinping of China concerning the provocative actions of North Korea. Additional major sanctions will be imposed on North Korea today. This situation will be handled! [sic]" Trump tweeted.