Addressing the country on New Year's Day that was broadcast on state television, North Korean leader Kim Jong-un may have taunted the United States and its President Donald Trump about its nuclear powers, but he did try and make amends when it comes to South Korea.
And it looks like Kim is serious about building bridges with Seoul as the two neighbours used a hotline, which had been closed for about two years, to make contact for about 20 minutes on Wednesday, January 3. Kim is said to have ordered that the hotline be opened at 3 pm local time and the two sides were on a call for 20 minutes between 3.30 pm and 3.50 pm.
The exact details of what happened in the 20 minutes are not known, but South Korea said that technical checks were conducted and another call may be made later on Wednesday, reported Bloomberg. Kim's move comes after his address, in which he had said that Pyongyang and Seoul must work together to maintain peace in the Korean Peninsula and that he was "open to dialogue" with South Korea.
"When it comes to North-South relations, we should lower the military tensions on the Korean Peninsula to create a peaceful environment," Reuters quoted Kim as saying. "Both the North and the South should make efforts."
Kim also said that North Korea may send a delegation to South Korea for the upcoming Winter Olympics. "North Korea's participation in the Winter Games will be a good opportunity to show unity of the people and we wish the Games will be a success. Officials from the two Koreas may urgently meet to discuss the possibility," he said.
Post his comments, Seoul had proposed talks between the two nations on January 9. And now with Kim ordering that the hotline be opened, press secretary for South Korea's President Moon Jae-in said that the step was "very significant."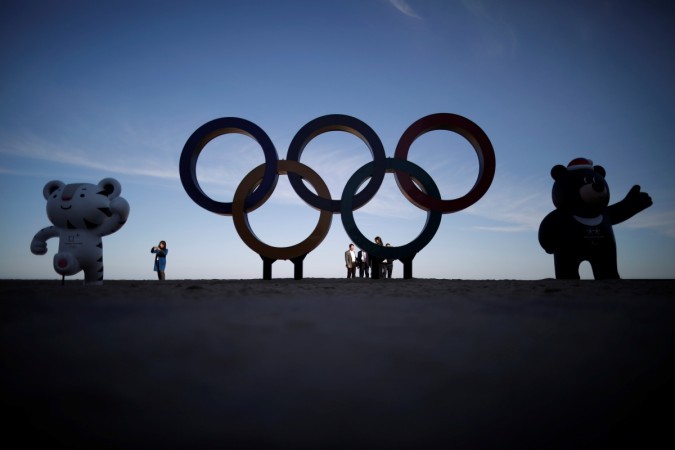 "It creates an environment where communication will be possible at all times," BBC quoted him as saying. The move bodes well for South Korea, also because it is set to host the Winter Olympics in Pyeongchang this February and North's participation will ensure safety during the event. It was earlier reported that many people, viewers as well as sportspersons, have been sceptical about travelling to Pyeongchang, which is just 80 kilometres away from North Korean border. They fear that the reclusive nation might just put their lives at risk any moment.
While a thaw on North-South relations seems to be in the horizon, things with the US remain tense. After Kim taunted Trump and said: "The entire United States is within range of our nuclear weapons, and a nuclear button is always on my desk. This is reality, not a threat," the US president has hit back saying the US too has a nuclear button "but it is a much bigger & more powerful one than his."