A North Korean missile had accidentally hit one of its own city during a launch test conducted on April 28, last year, as per reports. The missile was said to be a single Hwasong-12/KN17 intermediate-range ballistic missile (IRBM) launched from Pukchang Airfield in South Pyongan Province, that later, crashed into Tokchon.
The missile crashed within minutes after taking off, in the city of Tokchon in North Korea, damaging industrial and agricultural buildings near the vicinity of the crash site.
The successful launch of the missile's test flight could have seen it land near the Sea of Japan but the failed missile, however, crashed in the city of Tokchon that has a population of 200,000.
As per The Diplomat, the explosion had created a significant damage to the buildings in the city. However, the account of any casualties and injuries have not been reported to date.
North Korea has not been lucky with missiles of late with a string of failures that engulfed the nation. Reports suggest that the Hwasong-12 missile that was launched but malfunctioned, is the third failed test in a single month (April 2017).
Furthermore, North Korea had also earlier claimed that they were in possession of a missile that can reach all the way up to United States of America.
Also, the Twitter battle between the two world leaders, Donald Trump and Kim Jong-Un about 'nuclear buttons', has only worsened the already bitter relations between the two nations.
This all began when the North Korean leader claimed that he had a nuclear button on his desk at all times, to which Trump retorted back with a "I have a bigger and powerful one".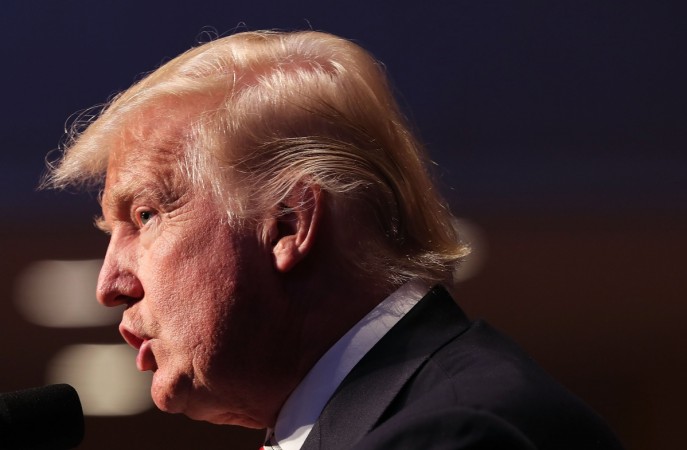 Past altercations have also involved Trump calling the North Korea's Supreme Leader as the "little rocket man", whereas, Kim Jong-un called the US President a "dotard" as a sign of insult.
The aggressive missile tests in the past few years have escalated tensions in the political arena between Pyongyang and Washington.