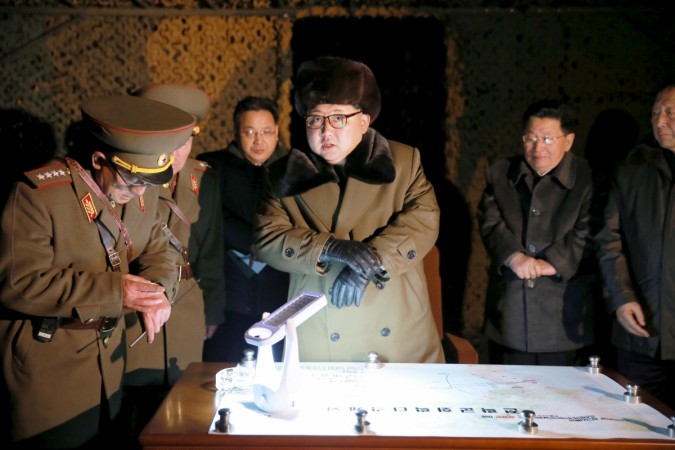 North Korea can learn from Iran how to freeze its nuclear programme, U.S. Deputy Secretary of State Antony Blinken told the media at Seoul. "It's our hope that the DPRK will be inspired by that (Iran) example," he was quoted by Reuters.
Officially known as Democratic People's Republic of Korea (DPRK), the recalcitrant nation has conducted a nuclear test and a long-range rocket launch since the start of the year violating U.N. Security Council (UNSC) resolutions. It regularly threatened the U.S. and South Korea with warfare theatricals.
In March, based on a resolution authored by the U.S. and China to punish DPRK for its activities, the UNSC even expanded a few sanctions which could see the country bereft of funds for its weapon programme.
Hoping for a thaw in the existing stalemate, Bilken likened the solution to the Korean problem as one similar to the nuclear agreement signed between Iran and the six world powers in July 2015. He said it had allowed for easing of sanctions imposed by the UNSC, U.S. and the European Union (EU) in return for the Islamic state promising to curb its nuclear programme.
"Iran made a fundamental choice. It decided to freeze and roll back its nuclear program and allow inspectors to come in and create the time and space to see if we could agree a comprehensive agreement," he told Reuters after meeting officials from Japan and South Korea.
The secretary emphasised that the recent diplomatic progress that his country has had with Cuba and Myanmar demonstrates his country's willingness to engage even with North Korea.
"If a country, even one with which we've had the most profound differences, is prepared to engage seriously and credibly in answering the demands of the international community, we are also prepared to engage," he said.
However, he cautioned that the U.S. would respond strongly if North Korea did not heed to the UNSC sanctions further on any nuclear test.
Yonhapnews reported that the warning follows recent indications that the communist state was preparing for a fifth nuclear test to consolidate the internal unity ahead of a rare congress of the ruling Workers' Party early next month.
"The purpose of increasing pressure is to sharpen the choice before (North Korean leader) Kim Jong-un," Bilken was quoted by the news agency. He explained that North Korea cannot simultaneously pursue nuclear weapons and develop its economy.