Even as North Korea and its leader Kim Jong-un have been making news for launching ballistic missiles and even testing a Hydrogen bomb, the secretive leader's personal life too seems to be in the limelight. It was earlier thought that the leader had two daughters and the heir to the throne has often been a topic of debate, but it has now been revealed that he has a son too.
The South Korean intelligence has revealed that Jong-un's first child was, in fact, male and was born in 2010. It has also been said that there is a possibility that the seven-year-old is already being groomed to take over the regime once he is old enough, according to Express UK. The intelligence agency has also said that boy too is named "Kim."
It was earlier thought that Jong-un had two children and was known that the younger one was a daughter. This fact too had been revealed by former US basketball player David Rodman who said that the second child was a girl and that his "friend" Jong-un was a "good dad."
However, the gender of the first one wasn't exactly known. But it has now come to light that his wife and former pop star Ri Sol-ju also gave birth to their third child in February and the couple, in fact, has three children.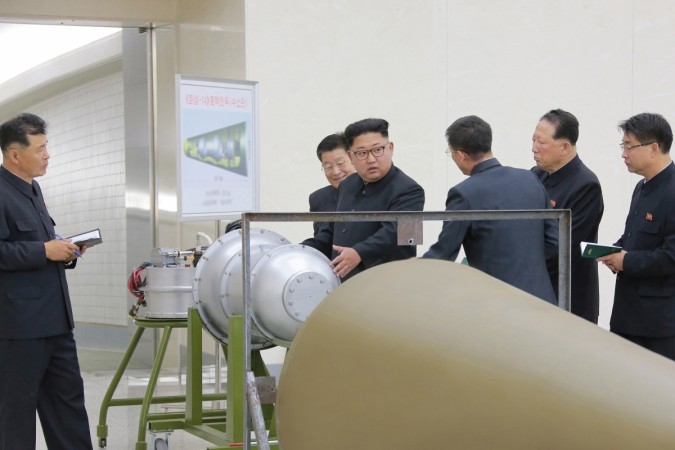 It is also known that a girl child will not be permitted to take over as the leader of the nation and the Korean Workers' Party's principle also specifies that the "party and revolution must be carried eternally by the Baekdu bloodline." This bloodline is named after a volcano on the Chinese border which is said to be sacred for the North Koreans.
In all probability, Kim will be the one taking over the throne not just because he is Jong-un's son but also because the current leader has made sure that anyone who poses a threat to him or could take over the reins is eliminated.
In December 2013, Jong-un executed his uncle Jang Song-thaek saying he was a counter-revolutionary who planned a coup. Several of his family members have also reportedly been killed. Not just that, Jong-un's half brother Jong-nam also died after being attacked by two women at Kuala Lumpur International Airport in Malaysia on February 12, 2017. The death is still under investigation, but it is believed that the assassination was carried out by the North Korean government. While he is known to have had a fallout with the regime, he was also accused of advocating reform in the reclusive nation.
Meanwhile, North Korea was slammed for testing a long-range hydrogen bomb on Sunday, September 3, which is said to be five times more powerful than the bomb dropped on Hiroshima. The state television said that the test was a "perfect success" and a boost to the country's nuclear weapons programme.
However, the test caused a 6.3 magnitude earthquake in North Korea's mountainous region and another 4.1 tremor.
After the test, US President Donald Trump told the media that a decision on Pyongyang would be taken soon. When a reporter asked the US president if US would consider attacking North Korea, he said: "We'll see," according to Slate.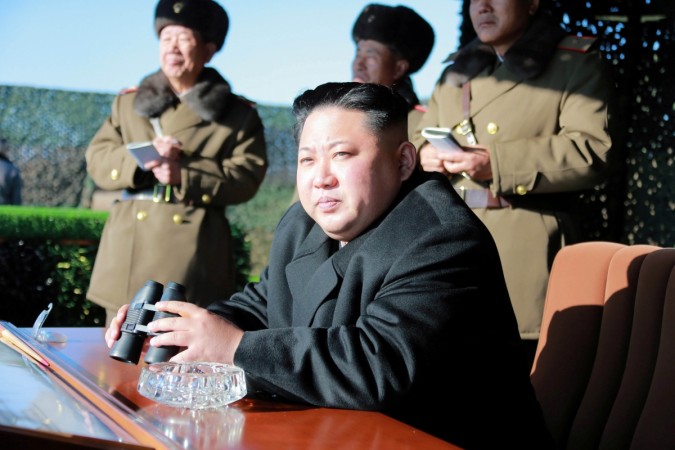 While Pyongyang has on and off been testing ballistic missiles and getting rapped for it, tensions flared after it launched a missile over Japan, a US ally. Adding to this, North Korean state media Korean Central News Agency threatened to land missiles near the American territory of Guam.
Trump reacted soon after Pyongyang's statement and said that now "all options were on the table."
"The world has received North Korea's latest message loud and clear: this regime has signaled its contempt for its neighbors, for all members of the United Nations, and for minimum standards of acceptable international behavior," Trump said in a statement released by the White House.