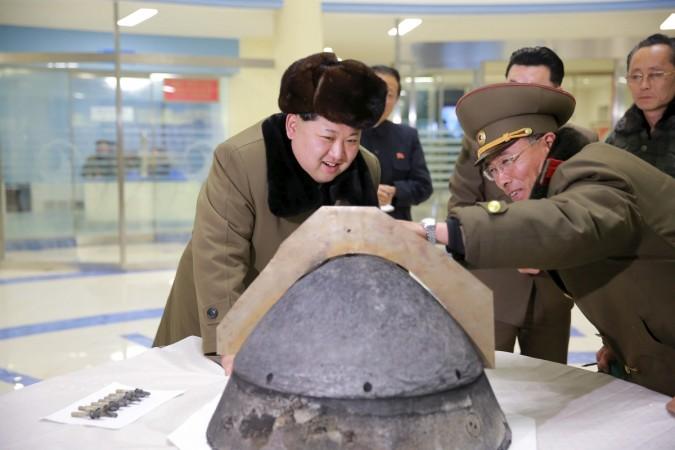 North Korea fired at least one ballistic missile Friday that covered a distance of 800 kilometres before falling into the Sea of Japan, while another missile was suspected to have blown up mid-air. Japan was quick to protest the missile launch.
According to South Korea's Joint Chiefs of Staff, the missile was of a mid-range Rodong model and it "dropped into waters within the Japanese Air Defense Identification Zone," Yonhap News Agency reported. South Korean officials also blamed the Kim Jong Un-regime of not declaring a no-sail zone before the missile launch as per international convention.
While North Korea reportedly launched a second missile shortly after the first launch, it went off the radar and is believed to have had blown up in the air. "An analysis so far indicates it was a missile, but more examination is needed to verify the data," the South Korean officials said.
Japan lodged a protest with Pyongyang through the Japanese embassy in Beijing, according to Reuters.
"Japan strongly demands North Korea to exercise self-restraint and will take all necessary measures, such as warning and surveillance activity, to be able to respond to any situations," Prime Minister Shinzo Abe reportedly said in Parliament Friday.
Earlier this month, the Kim Jong Un-regime had fired short-range missiles in response to sanctions by the United Nations Security Council. The UN imposed the heaviest set of sanctions yet on the Kim Jong Un regime after its conducted a nuclear test in January and a rocket launch last month.
This is also the latest show of strength by North Korea as it protests the joint military exercise between South Korea and the United States. North Korea had threatened "pre-emptive nuclear strikes" if the drill continued.