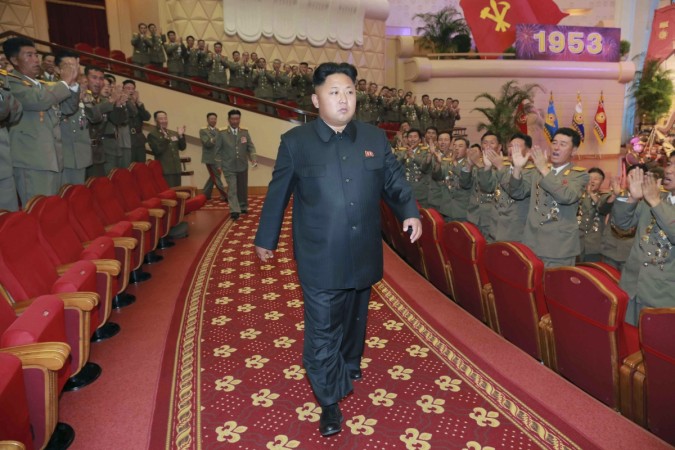 North Korea has, for the first time ever, publicly acknowledged the existence of labour camps or concentration camps. But the reclusive country has claimed that they are used to "improve people" and "reform" them through labour.
North Korea's deputy UN ambassador Ri Tong Il said the country was willing to "open political dialogue" and discuss about the human rights issues on Tuesday. But a North Korean Foreign Ministry official in charge of UN affairs and human rights issues, said in a briefing with reporters that North Korea does have "reform through labour" camps, while denying that they were "prison camps", Associated Press reported.
"Both in law and practice, we do have reform through labour detention camps – no, detention centres – where people are improved through their mentality and look on their wrongdoing," he told reporters.
The so-called "re-education" camps is said to be used for common offenders and some political prisoners although many other political prisoners are held in a harsher system of camps.
The official also said that his country would not mind dialogue aimed at addressing the human rights issue as long as the topic is not used as a "tool for interference."
This comes as a South Korea lawmaker claimed on Wednesday, citing satellite imagery, that the total area of North Korea's concentration camps for political prisoners is double the size of Seoul, the South Korean capital.
Read: North Korea: Total Area of Concentration Camps is Double the Size of Seoul
"Based on material from research institutes at home and abroad and the analysis of satellite imagery, the total area of North Korea's five prison camps was found to be 1,247.9 square kilometres," Yoon Sang-hyun of the ruling party was quoted by Yonhap News Agency.
North Korea is believed to have kept 80,000-120,000 prisoners in a total of five concentration camps around the country. They are reportedly built in order to suppress any dissent from the public and to preserve its communist regime.