The competition in the smartphone space is getting fierce by the day. With major players like Samsung, OnePlus, Xiaomi, Honor, Motorola, and Nokia, consumers have options aplenty. If you're planning to upgrade your smartphone with nothing but the best, there are several releases this year but Nokia is the one to be watched closely.
Samsung is going to launch its Galaxy Note 9 on August 9, Apple has its 2018 iPhone trio due for release in September and LG could bring its V40 with five cameras later this year. But Nokia's presence isn't going to go unnoticed as HMD has some big plans for the brand this year.
Amid rumours about the Nokia 9 flagship's arrival, there's a new report hinting at another premium model in the works. Dubbed as Nokia A1 Plus, the new smartphone is going to challenge rival flagships this year.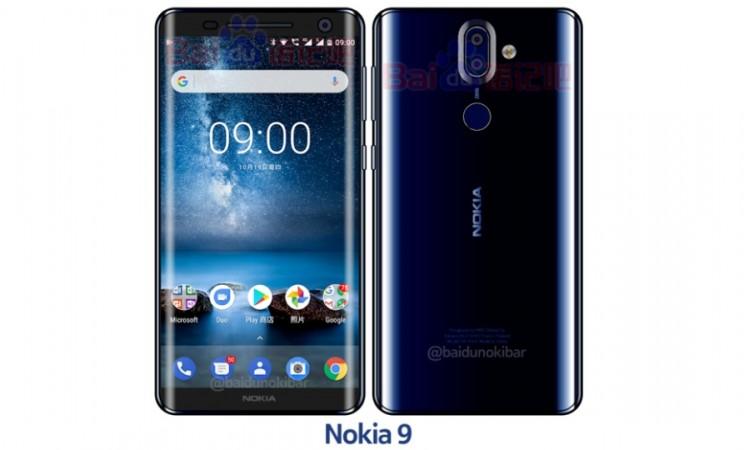 According to WinFuture, Nokia A1 Plus is expected to feature an in-display fingerprint sensor, similar to the one found on the Vivo X21 UD. Nokia has signed Foxconn as its manufacturing partner for the smartphone and secured OLED panel orders from LG Display.
In line with most Android flagships, Nokia A1 Plus will be powered by Snapdragon 845 SoC and run Android P out-of-the-box. Initially, the company was planning to launch the smartphone mid-2018, but some issues with the camera setup resulted in a delay. Now, HMD is planning to showcase the Nokia A1 Plus at the IFA 2018.
While this is the first time we are hearing about the Nokia A1 Plus, a flagship with similar features was earlier linked to Nokia 9. It is not clear if the latest report about the Nokia A1 Plus is also talking about the Nokia 9, as the latter smartphone is also expected to have an in-display fingerprint scanner, Snapdragon 845 chipset and Android P OS.
Since Nokia 9 rumours have been around for a while now, we know more about it than the Nokia A1 Plus. Nokia 9 is expected to come with a 6.01-inch display, triple cameras at the back combining 41MP, 20MP and 9.7MP sensors with Carl Zeiss optics. The handset is also expected to have an 18-karat gold finish on the back and receive IP68 rating.
Nokia 9 is also expected to be unveiled at the IFA 2018, which makes us question whether Nokia A1 Plus and Nokia 9 are the same devices. Stay tuned for more updates.