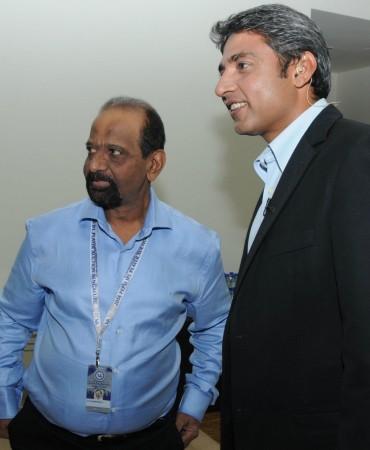 Legendary Indian batsman GR Viswanath has slammed the International Cricket Council (ICC) for approving four-day Tests to be trialled.
In Auckland today (October 13), the ICC Board gave the nod to trial four-day Tests by bilateral agreement till ICC World Cup 2019.
At the same meeting, ICC Board gave green light to a nine-team Test league and 13-team ODI league.
"I don't know how it (four-day Tests) works. Now they are trying to shorten the duration of Tests and tours of countries. By doing this, you are bringing down the status of Test cricket.
"It is like trying to degrade the longer format. I don't think it is correct according to me. I am not happy about this.You have to boost Test cricket rather than bring it down," 68-year-old Viswanath told International Business Times, India on Friday.
The veteran of 91 Tests said he never expected to see a day where the five-day format would be tampered with.
"Certainly not. Nobody expected this (four-day Tests). In England we have seen 40-over one-dayers instead of 50 overs, that is fine. Now, maybe due to Twenty20s the status of Test cricket is going down.
"I am not totally happy with T20 cricket. However, it is more popular now. At the same time, you don't fiddle with Test cricket. Players say they would like to play Tests than T20s. I never expected that Test cricket will come to this level," he lamented.
ICC Chief Executive David Richardson said four-day Tests were trialled like day-night five-day matches.
"Throughout the discussions about the future of Test cricket it became clear that whilst context is crucial we must also consider alternatives and trial initiatives that may support the future viability of Test cricket. The trial is exactly that, a trial, just in the same way day-night Tests and technology have been trialled by Members.
"Four-day Tests will also provide the new Test playing countries with more opportunities to play the longer version of the game against more experienced opponents, which, in turn, will help them to hone their skills and close the gap with the top nine ranked teams," he said.