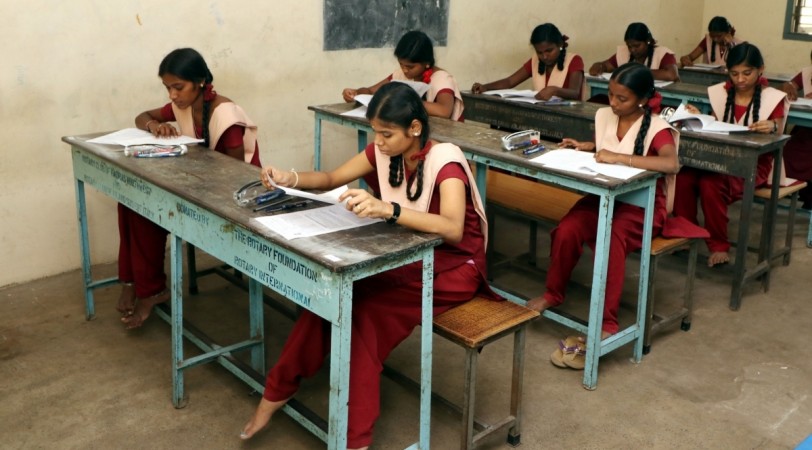 The Central Board of Secondary Education (CBSE) Tuesday has decided against holding a re-exam for the class 10 Math paper. The news comes a few days after several people claimed that the Math paper for class 10 had been allegedly leaked and was circulated on social media.
The Math exam for class 10 was held March 28. But the paper was leaked a day before the exam.
"As regards, class 10 Mathematics (Code 041), the initial inquiries have revealed that the leak was restricted to Delhi NCR and Haryana. Details are still being worked out," the CBSE said in a press release dated March 30.
Though The Times of India has said that the CBSE will make an official announcement later Tuesday, International Business Times India could not confirm it officially.
The CBSE had been mulling over whether or not to conduct a re-exam for the class 10 students after the alleged leak. Last week, Google had identified the IP address of a person who had sent a warning email about the leak to the board's chairperson, Anita Karwal.
The sender of the email, who claims to be the parent of a class 10 student, had also said that the exam should be canceled.
However, CBSE has decided against it as both the board and human resource development ministry officials believe that the leak won't have a significant impact on the overall results.
The TOI report also said that the Math paper will undergo a rigorous evaluation to check unusual variations in marks. The Math paper will be checked in such a way that it will help the CBSE officials in determining which answer sheets indicate a leak.
"If a student has done poorly in internal assessment and does exceptionally well in the main paper and this is at variance with his other papers — then we might examine the result more carefully," the report quoted an official as saying.
Meanwhile, there are no changes made in the date of the class 12 Economics re-test, which will be held April 25, across India.