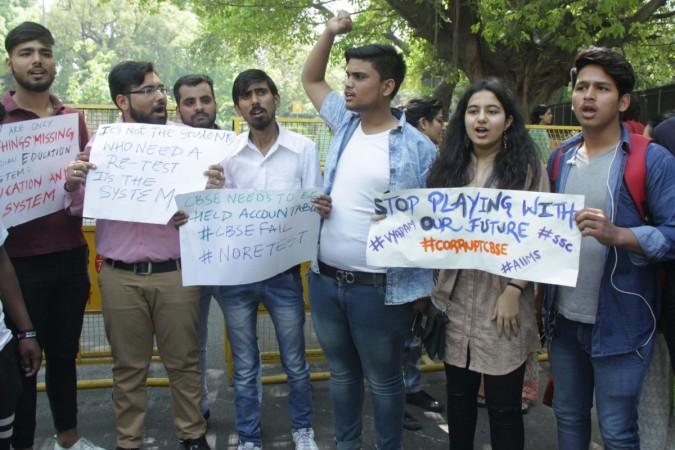 After numerous doubts, blame games and speculations, the Central Board of Secondary Education (CBSE) has said that the Class 12 Economics re-test will be held April 25, across all regions.
The decision comes after the Economics board exam paper was reportedly leaked a day before the students took the test March 26. The board has also said that none of the international centers were affected by the leak, due to which students abroad will not be required to appear for the re-test.
Speaking about the reason behind the step, secretary for higher education Anil Swarup said Friday: "Significance of class 12 results has influenced our decision to conduct the exam again. These marks secured by students are considered significantly in higher education institutions like Delhi University," reported India Today.
"We were time-strapped and hence we have decided to have the exams again to ensure every student has a fair chance. Our information is that there has been no leakage outside India so there will be no re-examination outside India."
Attending the press conference with Swarup was CBSE chief Anita Karwal, who said that the re-tests will have no effect on the results and that they will be announced at the usual time.
The duo also said that the leak has not just inconvenienced students, but has also put them under a lot of stress. Though the board doesn't have concrete answers or explanations right now, it is conducting a thorough probe into the issue and intends to take strict action against anyone found guilty.
What about the class 10 Math exam?
While the class 12 Economics exam dates have been announced CBSE is still unsure about the class 10 Math exam and said it is yet to take a decision on a re-test. CBSE has said that a probe is still being conducted and it will make a decision only after it receives all the details of the leak.
Swarup also explained that in case CBSE decides to conduct a re-exam for class 10, it will most likely be restricted to the Delhi-NCR and Haryana region and may be held sometime in July.
"If there is a decision to hold reexamination in these two states, it would be held in July. In other states, there would be no such re-examination," Swarup explained.
He also noted that this would not affect the class 10 students as most of them continue in the same school for class 11 and the re-test will not hamper their future studies. "In the next 15 days we will come out with a final word on whether there is need to conduct the exam for class 10," he added.
Meanwhile, the leak has led to a political war with many parties targeting the NDA government and demanding the resignation of Union HRD Minister Prakash Javadekar. Maharashtra Navnirman Sena president Raj Thackeray has also asked the students and parents to "boycott the re-examinations."