The much-awaited news of India team selection for the upcoming five-match ODI series and one-off T20 has been announced. Yuvraj Singh has been one of the biggest exclusion while bowlers R Ashwin, Ravindra Jadeja, Mohamed Shami and Umesh Yadav have been rested.
The selectors provided rest to their key bowlers, but they have decided to keep the core batsmen in the team. After playing nonstop cricket for some months, one expected Virat Kohli to take rest, but the Delhi man will lead a team, which has some world-class batsmen. Here is how MS Dhoni survived the axe
There are three openers in the squad, which includes Shikhar Dhawan, Rohit Sharma and KL Rahul, which makes us believe that they are trying to build a core group for the next World Cup in 2019.
Manish Pandey, who missed out in the Champions Trophy for India, has made the cut while MS Dhoni, Hardik Pandya and Kedar Jadhav were sure to be picked. With such a quality batting unit, one understands why Yuvraj, who did not have a great Champions Trophy nor the West Indies series, faced the axe.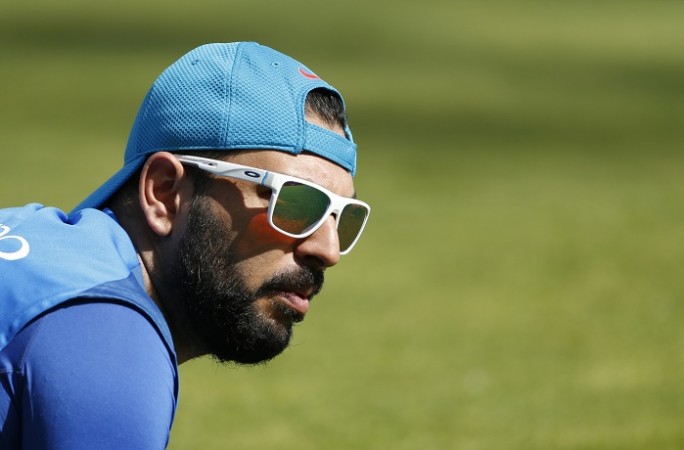 Though the batting may look strong, India, after resting their key bowlers, may not have an experienced bowling unit. Having said that, the likes of Jasprit Bumrah and Bhuvneshwar Kumar are important bowlers for India in limited overs cricket. It will be interesting to see if pacer Shardul Thakur will be given a game in the series.
With both spinners, Ashwin and Jadeja given rest, the onus will fall on Kuldeep Yadav, Yuzvendra Chahal to take wickets and the duo will be keen to make an impression in Sri Lankan conditions. Inclusion of such quality spinners reflect India's bench strength too.
India will play the first ODI of the series on August 20, and the only T20 is scheduled for September 6.
India Squad: Virat Kohli (C), Shikhar Dhawan, Rohit Sharma (vc), KL Rahul, Manish Pandey, Ajinkya Rahane, Kedar Jadhav, MS Dhoni (wk), Hardik Pandya, Axar Patel, Kuldeep Yadav, Yuzvendra Chahal, Jasprit Bumrah, Bhuvneshwar Kumar, Shardul Thakur