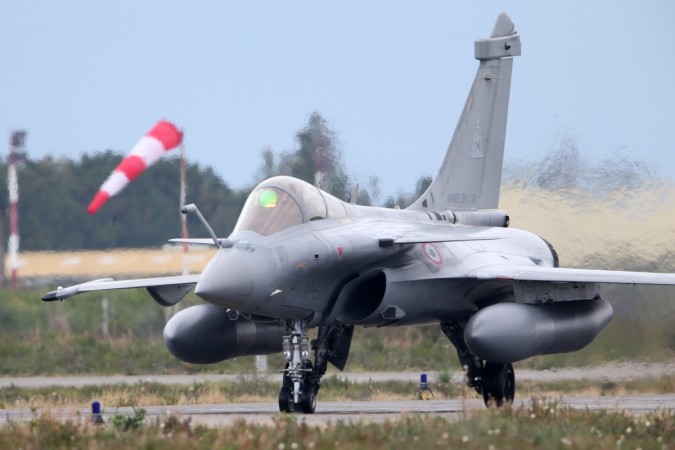 The Modi government successfully negotiated the Rafale jet deal with the French Aircraft manufacturer and managed to save Rs 12,600 crore as compared to deal value offered by the previous UPA government, a report quoting well placed sources has claimed.
This savings includes deal value of 36 Rafale aircrafts and also the reduced cost in maintenance and training cost, reported the Times of India.
Recently the Congress had questioned the deal struck by the NA government alleging that the cost for acquiring the French fighter shot up substantially when compared to the estimated cost during the previous UPA government. Further, the opposition said that cost per aircraft rose from Rs 526 crore to Rs 1,570 crore and alleged that the government was uneasy over sharing data.
However, details revealed to TOI by sources said if aircraft procurement is compared in flyaway condition, the deal inked by NDA fared better than the one proposed by the previous government.
"Under the 126-aircraft contract contemplated by UPA, 18 aircraft were to be delivered in flyaway condition. NDA's reworked contract is for 36 aircraft in flyaway condition. UPA was getting 18 fighters for around 100 million each and the cost now is around 90 million per fighter," sources said.
The government also said that Dassault Aviation, the makers of Rafale was reluctant to take responsibility of quality control of production for the 108 aircraft in India under terms negotiated by UPA.
"While Dassault provisioned for 3 crore man hours for production in India, HAL's (Hindustan Aeronautics Ltd) estimate was three times higher, escalating costs manifold," said told TOI.
Sources further revealed that under the current deal, the inter-governmental agreement states the French company will facilitate implementation of 'Make in India' by the industrial supplier, notably through offsets for 50 percent value of the supply protocol.
Earlier last week, Chief of Indian Air Force, Air Chief Marshal Birender Singh Dhanoa, said that there was "no overpricing" in the Rafale purchase as the government had "negotiated a very good" deal with the French company.
"It is not overpricing ... We have negotiated for 36 French fighter aircraft Rafale (at a price) lower than that in the contract. The government has negotiated a very good deal," Dhanoa said.