Chief of Air Staff Air Chief Marshal Birender Singh Dhanoa, who is the latest to have joined the Rafale fighter jets controversy, said on Thursday that there was "no overpricing" in the Rafale purchase as the government had "negotiated a very good" deal with French company Dassault Aviation.
Rahul Gandhi takes a dig at Reliance Defence despite lawsuit threat from Anil Ambani's firm
Indian Air Force's take on the French fighter jets deal comes two days after Congress on Tuesday alleged that the government had caused the public exchequer an "insurmountable loss" by signing the deal for 36 Rafale aircraft from France, for which the French firm is charging three times more than the cost that was fixed by the UPA government in 2012.
The Opposition party had claimed that the aircraft will cost India Rs 58,000 crore (7.8 billion Euros).'
IAF rubbishes Congress's claims
However, Dhanoa has said that the government has cracked a better deal than the previous Congress government.
"It is not overpricing ... We have negotiated for 36 French fighter aircraft Rafale (at a price) lower than that in the contract. The government has negotiated a very good deal," Dhanoa said while addressing the media at Adampur Air Force Station near Jalandhar.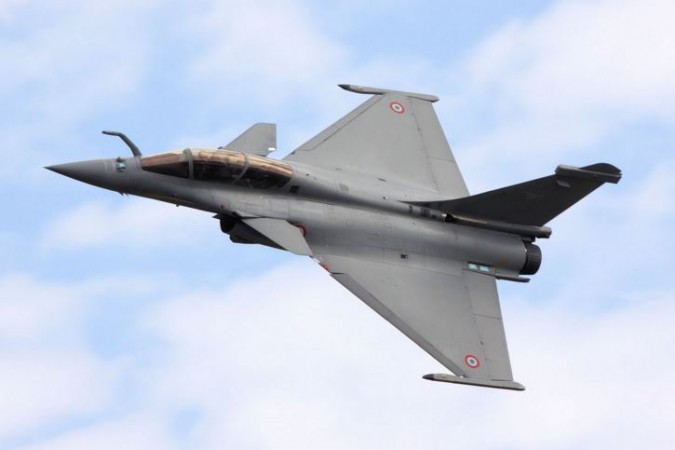 The IAF chief said that the force was getting 36 Medium Multi-Role Combat Aircraft (MMRCA) at a greatly "negotiated price". "It is definitely a better deal. It is lower than what was there in the MRMCA contract," Dhanoa said.
Technology will be transferred to India
He even clarified Congress's allegations that the technology to build the French fighter jets is not being transferred to India under the deal.
"Technology may not be going to the Hindustan Aeronautics Ltd (HAL) but it is coming to the Defence Research and Development Organisation (DRDO) and then to a lot of Indians," Dhanoa said.
In fact, two of the aircraft has alraedy been purchased in a fly-away condition as an emergency measure. The deal to acquire the 36 state-of-the-art Rafale fighter jets was signed by Prime Minister Narendra Modi in April 10.