A strategic unit of Tata Consultancy Services - TCS iON on Monday, said it will launch goods and services tax content, called the GST Shiksha hub, to lift Micro, Small and Medium Enterprises (MSMEs), in collaboration with Laghu Udyog Bharati- an association of small and micro industrial units.
The hub will provide relevant information to small businesses on a real-time basis, which will facilitate them to stay on top of the recent GST-linked development.
"The partnership with TCS iON to drive multi modal learning content in GST Shiksha hub will help our members upgrade their GST knowledge anytime, anywhere, on any device," Om Prakash Mittal, Laghu Udyog Bharati's National President, said in a statement.
The collaboration will benefit MSMEs in promoting self -learning. They will be provided with an access to the most relevant study materials, IANS reported.
"The GST Shiksha hub with digital content from multiple publishers will help MSMEs to be up-to-date by getting access to the best GST experts," added V. Ramaswamy, Global Head, TCS iON.
Scroll down for video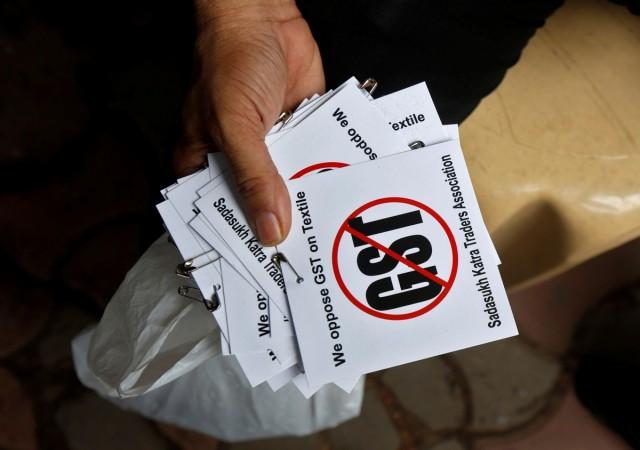 Modi's good and simple tax is not simple
Goods and services tax is an all-inclusive and revolutionary tax reform in India, yet, confusion around the implementation of the single tax is still looming. The uncertainty over the GST implementation caused the manufacturing and services activity to dip in the month of June.
"PMI data for July highlight a reversal in fortunes across India, with the economy going into reverse mode after seeing a pick-up in growth momentum during June," said Pollyanna de Lima, principal economist at IHS Markit on a Reuters report.
"Most of the contraction was attributed to the implementation of the goods and services tax (GST) and the confusion it caused."
Big industries like car and tobacco firms have taken a big hit after GST rolled out. Although, small industries are expected to benefit out of it, the picture is very unclear, as it depends on the kind of product they sell.
Bloomberg, last month, conducted a survey, reaching out to small enterprises and found that though small businesses will benefit from the new tax system, it was not enough to reduce the burden on them.