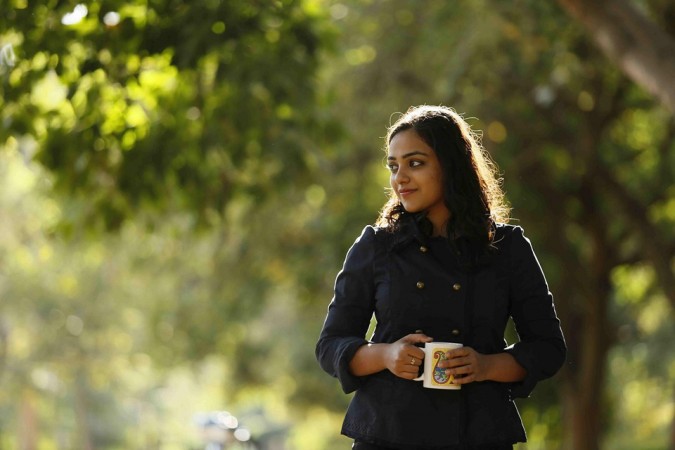 Actress Nithya Menen, who is basking in the success of Janatha Garage and Iru Mugan, is all excited to start shooting for Victory Venkatesh's upcoming Telugu movie Aadallu Meeku Joharlu.
The actress recently took to her Facebook account to share excitement about the project. The actress wrote on 10 September: "Officially announcing my next film.. a well written comedy , family film :D ..with a unique situation where love crops up between two people with an age difference. Looking forward to starting shoot! #Venkatesh #directorKishoreTirumala."
Aadallu Meeku Joharlu, which means "Ladies, kudos to you" in English, is a romantic comedy movie that deals with an unconventional love story of a much older man and a younger girl. The film is written and directed by Kishore Tirumala and its story revolves around the female lead. Nithya Menen is thrilled to play the heroine in the film as she has lot of scope for performance in it.
"It is an author backed role and the filmmakers wanted to rope in a proven performer. Nithya who's co-starred with the current crop of actors had no qualms about romancing Venky in the movie. She was excited about acting with a seasoned actor like him. The film revolves around women and Nithya will be playing one of the prime characters," Hyderabad Times quoted a source in the film's unit as saying.
The chemistry between Venkatesh and Nithya Menen will be the main highlight of Aadallu Meeku Joharlu. "The film isn't a quintessential love story, so to speak. It's a very unconventional romance actually. But the camaraderie between Venky and Nithya will be the highlight of the film which will give the audience plenty to laugh about," the source added.
Aadallu Meeku Joharlu boasts of a lot of comedy and sentimental sequences. "Venky's age is going to be the butt of ridicule in a lot of funny sequences. The actor loved a few scenes and dialogues that have already been discussed. It's going to be a laugh riot that will ride on Venky's comic timing. It's a very endearing character," the source said
"This film is going to ride high on family emotions as well. Venky enjoys a great following among the ladies and the family audiences and he will be in his element, doing what he does best -entertain," the source added.