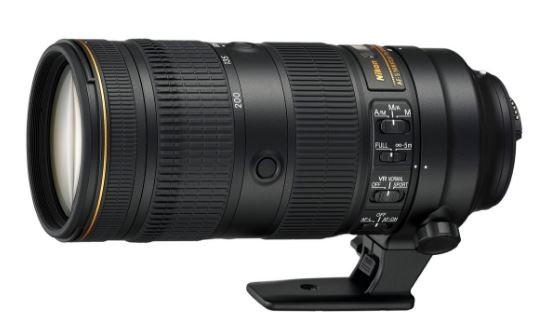 Nikon India has announced two new NIKKOR lenses for Nikon DSLRs. AF-S NIKKOR 70-200mm f/2.8E FL ED VR and PC NIKKOR 19mm f/4E ED are compatible with (full-frame) DSLRs.
AF-S NIKKOR 70-200mm f/2.8E FL ED VR
This new "next generation fast zoom" lens from Nikon offers photographers fast maximum aperture of f/2.8 throughout its entire 70-200mm zoom range.
Nikon calls it "a state-of-the-art lens" that photographers would prefer to use in variety of environments. The lens is about 110g lighter than its earlier version and is resistant to dust and water droplets. Thanks to its fluorine coat, it is peel-resistant and gives high anti-fouling performance
The Vibration Reduction (VR) function provides the user with a stable viewfinder image that makes it easy to track erratically moving subjects.
"At Nikon, we believe in delivering the finest possible high-tech devices to our esteemed customers. Our advanced lens is equipped with innovative optic solutions and is designed best in class for providing maximum convenience to photographers," said Kazuo Ninomiya, Managing Director, Nikon India.
"This zoom lens has the ability to deliver better than its predecessor, by providing a higher resolution throughout the zoom range," he added.
The lens is expected to be available in India from the second week of November and would cost Rs 1,61,950.
PC NIKKOR 19mm f/4E ED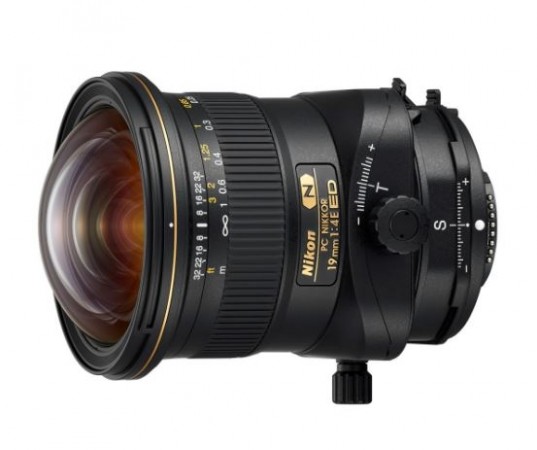 PC NIKKOR 19mm f/4E ED is a new addition to the PC NIKKOR series that Nikon calls the latest ultra-wide-angle Perspective Control lens.
It supports shift and tilt functions. These functions allow users to control perspective, correcting the distortion of subjects dependent upon camera angle, and bringing entire scenes and subjects with depth into focus (foreground to background).
Nikon assures photographers superior optical performance with this lens and says it supports variety forms of superior optical performance with cityscape photography, fine art, architecture and interior photographers.
The lens has adopted Nano Crystal Coat, allowing images to be sharp and clear and reducing ghost and flare. The lens repels dust, water, grease, and dirt on the outer surface of the lens element in front of the lens.
The lens is expected to be available in India from the first week of November at Rs 1,84,950.