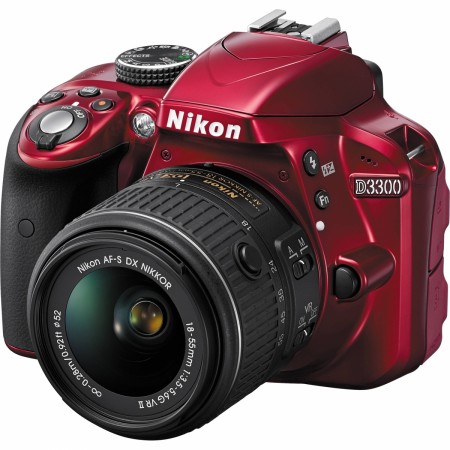 Nikon, which discontinued the D3300 in Japan earlier this month, hasn't yet announced a replacement for the old camera. While the natural progression would be the Nikon D3400, chances are, Nikon might pull a D5500 on users, skipping the D3400 altogether and releasing the Nikon D3500.
The D3300 featured a 24.2 MP APS-C CMOS sensor and Nikon's Expeed 4 image processor. It had an ISO sensitivity range starting at ISO 100, which went up to ISO 12,800. It could be further boosted to 25,600. It had only an 11-point AF system, something that the series always sported since the D3000.
With the D3400, Nikon is expected to retain the megapixel count on the sensor, while updating the ISO sensitivity, the processor, the AF system and more. The D3400 will most probably feature the Expeed 5 processor that made its DSLR debut with the D5 and the D500. Even though the Expeed 5 processor is capable of handling 4K video, as it does with the D5, one can expect the feature not to make its way to the D3400. Much like the D3300, the D3400 will retain the ability to shoot full-HD video at up to 60fps. Nikon can also be expected to bump image sensitivity up to ISO 25,600 natively and not in boost mode.
Nikon's D3300 definitely suffered a blow with its inability to transfer images wirelessly. Canon's entry-level DSLR, the 1300D came with it and one can expect the feature to be included in the D3400. Nikon's top-end APS-C DSLR, the D500, features this technology, which Nikon calls SnapBridge, and will allow users to establish a connection between their DSLR and their Bluetooth-enabled smartphone.
What about the D3500?
The D3300 was launched back in 2014 and by entry-level DSLR standards that makes the camera ancient. With the D5300, Nikon decided to go straight to the Nikon D5500. Nikon could do something similar once again and jump straight to the D3500.
If Nikon were to do that, then chances are the D3500 could feature the Expeed 6 processor, which debuted on Nikon's DL line of compact cameras. Nikon will definitely ditch the 11-point AF system and opt for the more advanced 39-point one that D5500 has. It would probably blow everybody's minds if Nikon went mirrorless with the D3500, but even we think that would be a little too extreme for Nikon.
According to Nikon Rumors, the replacement to the D3300 is expected to be announced or released just before Photokina 2016, which is scheduled to take place in Cologne, Germany in September.