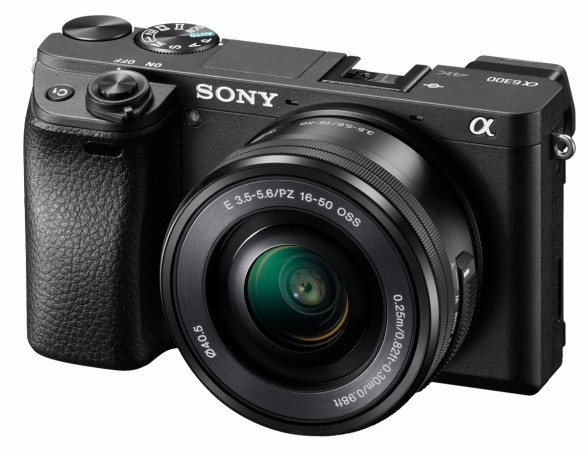 Sony has embraced the mirrorless camera and is doing some great work with it. The full-frame A7R II sits at the top of DxOMark's list of best camera sensors and the APS-C Sony a 6300's sensor is good enough to give the Nikon D7200 a run for its money. While having a great camera will help capture some great images, a good lens plays a very important role here.
Here is our guide to some really nice lenses that new Sony mirrorless users should definitely take a look at:
Sony E 16mm F2.8
A lens built for APS-C sensor cameras like the Sony a5100 or the a6300, the 16mm F2.8 by Sony sits at the cheapest end of the company's list of lenses. It's an impossibly tiny lens that features a bright F2.8 aperture. It also focuses internally, which means that the lens barrel won't move in or out while focusing and its 7-blade aperture ensures that the light orbs or 'bokeh' remain pleasing even while shooting at closed apertures. Prices at Rs. 7,990, it's a great first lens for new users.
Sony E PZ 18-105 F4 OSS
While a price tag of Rs. 39,990 may want users to think twice about this 18-105mm lens, there are a couple of features that give users their money's worth. Firstly, the lens features power zoom, which allows users to zoom into a subject in a smooth fashion, without having to fiddle with a zoom ring. Secondly, the lens also features a constant F4 aperture that keeps the scene brightly lit while zooming. In contrast, Nikon's 18-105mm lens for APS-C cameras stops the aperture down from F3.5 to F5.6 as one zooms in. Both these features are particularly great for users of the Sony a6300 who shoot videos. Also, this lens is built to work well with Sony's full-frame cameras as well and is a part of Sony's G line of professional lenses.
Sony E 55-210 mm F4.5-6.3 OSS
OSS or Optical Steady-Shot is Sony's proprietary optical images stabilisation system and the 55-210mm lens built for APS-C cameras is the cheapest lens that comes with the technology. Fortunately, this lens is also great for users who want to invest in some glass that does more than the kit lens that came with their Sony mirrorless camera, Sony is now packing a 16-50mm power zoom lens with its new APS-C cameras. The 55-210mm lens is a tad slow though, seeing that its aperture ranges between F4.5 and F6.3. In contrast, Nikon's 55-200mm lens and Canon 55-250mm lens have apertures that range between F3.5 and F5.6. The Sony E 55-210 mm F4.5-6.3 OSS lens is priced at Rs. 17,990.
Sony 50mm F1.8
With Sony's cheapest E-mount 50mm lens, users have two options for the same price of Rs 19,990. The first option is the full-frame compatible FE 50mm F1.8 and the other is the E 50mm F1.8 OSS meant for APS-C cameras. In our opinion, being a lens with an F1.8 aperture, image stabilisation can very easily given up for full-frame compatibility. After all, cameras lenses have always outlived camera bodies and upgrading to a full-frame camera at some point is always a good thing.