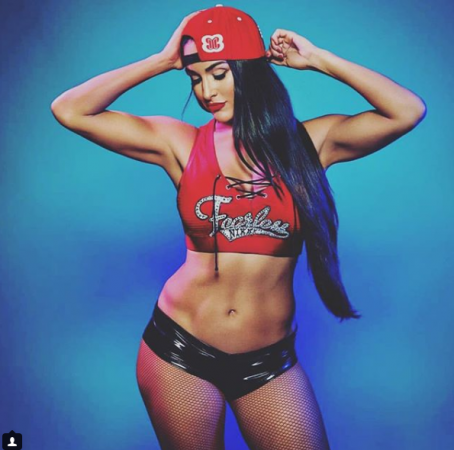 Nikki Bella sure knows how to treat her fans. The WWE superstar took to Instagram and posted a very scintillating picture of herself in black lingerie. We can't help but think if this pic was posted to make a certain someone jealous. Even if we can't see him, he sure can see Nikki.
It was reported earlier how ahead of her birthday on November 21, Nikki was hoping that her ex John Cena wouldn't reach out. "If John reaches out for Nikki's birthday and it is just to send well wishes then she will be happy with that," a source close to the two exes told HollywoodLife exclusively. "But if it is used as an opportunity to get back with her romantically then she will feel a little uneasy because she is happy where she is at right now with John."
"John is in a great place right now and has no plans on contacting Nikki for her birthday because he does not want to open up old wounds," a source close the 41-year-old wrestler said. "He remembers how tough their breakup was and wants to respect Nikki by letting her focus on spending the day with family and friends."
The wrestling power couple split up when Nikki called off their engagement. They tried to reconcile but ended up splitting up again. Both John Cena and Nikki Bella are moving on but we can't help but feel a little sad that they had to break up.
You can check out the pic here: