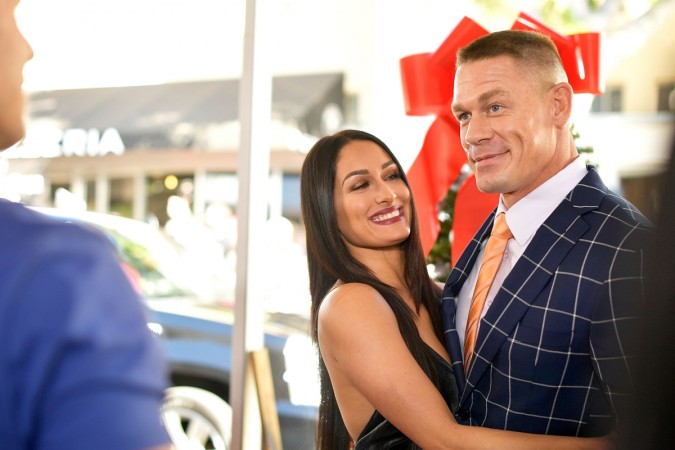 Nikki Bella and John Cena once shared a seemingly perfect relationship. But the former couple is reportedly maintaining distance from each other. As per a recent claim, Total Bellas star Nikki hopes that her ex-fiancé does not wish her on her 35th birthday as it will reportedly open old wounds.
John Cena and Nikki's PDA and their interviews suggested that their relationship will last for years to come. However, soon after getting engaged, things took a drastic turn and the couple announced their separation. The former couple has since maintained a good friendship with each other even after they broke up. However, Nikki Bella is reported to not want WWE star John Cena to reach out to Bella on her birthday.
Nikki Bella also hopes that John Cena does not try to reach out and rekindle the lost relationship, reports HollywoodLife.
"If John reaches out for Nikki's birthday and it is just to send well wishes then she will be happy with that," said a source close to Bella. "But if it is used as an opportunity to get back with her romantically then she will feel a little uneasy because she is happy where she is at right now with John."
As per the report, all Nikki Bella wishes for is to be his friend and nothing else.
"Being his friend and co-worker, over anything else, is what Nikki really wants to deal with moving forward with no drama. She wants that more than anything," the supposed insider continued. "Nikki is in a great place right now and just wants to focus on celebrating her birthday surrounded by close friends and family. She is putting all her focus into her career and family, and doesn't need the past to haunt her when she's moving forward."
The source went on to state that since her breakup with John Cena, Nikki Bella has moved on in her life and wants to focus in a more positive direction. Nikki is also reportedly enjoying being single and independent, but if John reaches out to her on her birthday, then it could pull her back.
As of now, Nikki Bella's rep has not officially confirmed the above-mentioned claims.