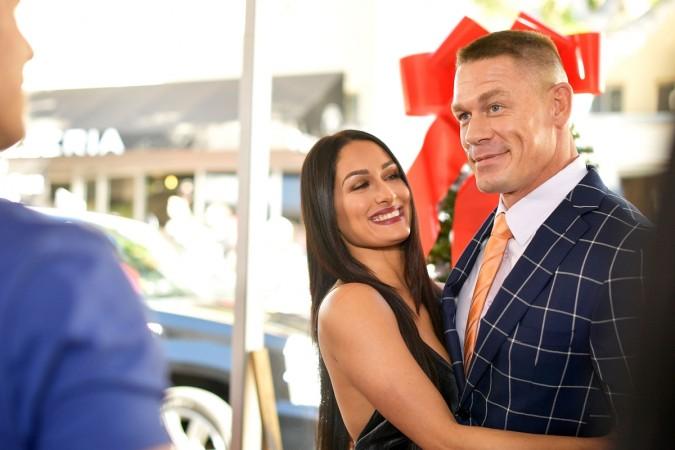 Okay, it seems that Nikki Bella has had enough of John Cena. It is being reported that the WWE superstar may have snubbed a certain someone in a recent interview when she said that she was done with people 'coming in and out' of her life. Nikki Bella seems to be working hard to move on from her ex, John Cena.
In a recent interview, Nikki gave a somewhat clear answer to an Ariana Grande inspired song question. At Jingle Ball, when interviewed by Buzzfeed asked her who or what she was saying "Thank U, next" to, Nikki Bella had this to say, "People who come in and out of your life. I guess I gotta say, 'Thank u, next'."

Now, even though she didn't mention John Cena by name, it seems quite apparent that Nikki may have been talking about John since they have had a tumultuous on and off relationship. The former couple called off their engagement back in April, only to get back together a few months later in June.
By July, though, they had officially called it quits and considering her latest comment, Nikki seems to be finally moving on. Though Nikki sparked speculation about a new man when she went out with Bachelorette alum Peter Kraus, there just doesn't seem to be anything there. It is being reported that friends of Nikki are claiming that since there was no spark between the two, Nikki will not be going out with Peter again.
"While her date looked every bit like an episode of The Bachelorette — which included a ride on a gondola and sipping wine — fact is, there just weren't any sparks for her to wanna lock down a second date," a friend of Nikki told TMZ.