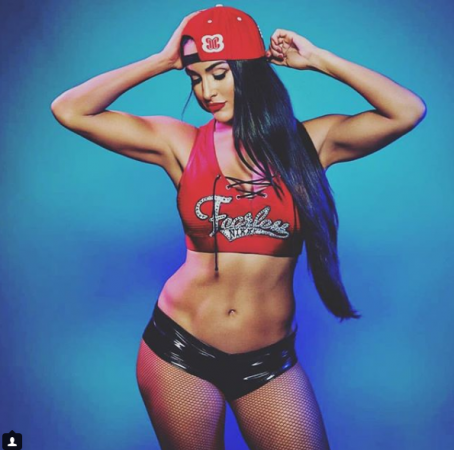 Nikki Bella and John Cena are no longer a couple but there are several people who think that the formerly engaged couple would still make it work. Even after breaking up, John and Nikki were spotted in October in Australia when WWE was holding their Super Show-Down event in Melbourne. Now, Nikki had posted a picture of her and John in a hot tub watching the sunset. Fans are now wondering, are John Cena and Nikki Bella back together?
On Thanksgiving, Nikki Bella posted a beautiful picture on Instagram of her and John Cena snuggling in a hot tub at sunset. Soon after posting the image, several fans started to wonder about the true nature of Nikki and John's relationship.
"To all the sunsets I have enjoyed, all the lessons I have learned, to the good and bad days, to my life coach and the people around me that give me strength and smiles to take on the unknown," Nikki wrote as a caption. In the caption, she may be talking about her time with John Cena this year.
After proposing to Nikki during WrestleMania 33, the couple fell into relationship trouble, but soon they sorted out their differences, and their relationship was back on the right tracks. However, less than a month before their grand wedding, the engaged couple called everything off.
As per a reliable source close to the Total Divas star, both Nikki Bella and John Cena are very much single. The shared picture is not new, as many speculated, rather Nikki was "reminiscing" of the past year, hence she uploaded an old picture.
Since breaking off, Nikki Bella and John Cena have been living separate lives and have nothing but good words to speak for the other. At the same time, the famous WWE wrestler stated in past that she and WWE Champion have not been communicating.
"He's doing him and I'm doing me," Bella said. "I think it's happiness, and just fully being happy and that's what I want."
Nikki also revealed in the past that she feels like that she is at the age where she is discovering who she really is and what exactly she wants out of her life adding, "Is it scary and you do have these moments of like, 'What am I doing?' -- and fear. I just kind of am liking the challenge."