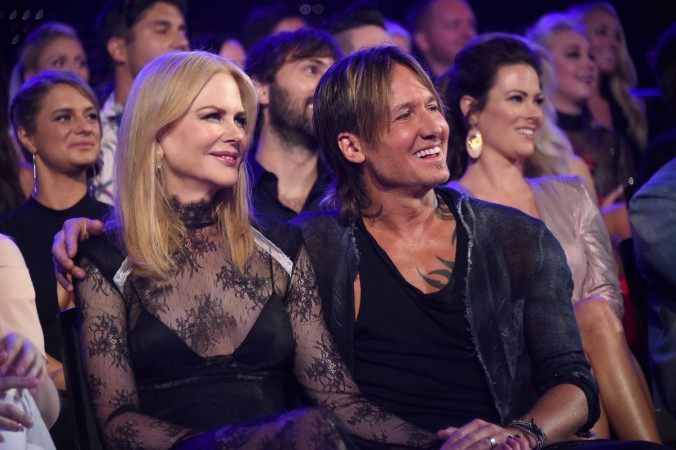 Nicole Kidman and Keith Urban's marriage is reportedly heading towards rock-bottom. The 51-year-old actress is apparently on the brink of filing for divorce with the country crooner.
According to Globe, Kidman is "finally through with Keith's wandering eye, his history of drug addiction and lies."
A source closed to the actress said: "Nicole has fought so hard for this marriage to work, but the word is she can't do it anymore."
"She had it out over everything — his cheating, drug use and all the behavior she can no longer stomach. Things got horrifically tense, and Nicole apparently ended up packing her bags and moving out," the insider added.
However, the couple has not shown any signs of a split, at least on their social media accounts. On August 12, Kidman posted a photo of Urban practising in their hotel bathroom.
The two first began dating in 2005 and got married in June 2006. Keith and Kidman are parents to two daughters -- Sunday Rose and Faith Margaret.
Kidman had previously gushed about her happy marriage to Urban. The Academy Award winning star revealed how their relationship has been such a success. She told People: "Just love. Just love each other, lavish each other with love. Also we just happen to like each other too. That works."
In 2015, Kidman talked about their fairytale romance to Vogue Australia. She said: "It's unbelievable that we found each other and at that stage in our lives were able to connect in that way and be that open to what the future was going to be."
"But we really commit to each other and give to the relationship; our priority is to be together. I don't ever take it for granted."
She added: "What I have now - the life I have with Keith and with my whole family - it doesn't just tumble into your lap; it's from setting my sights on it and saying: 'I so don't want to be alone, I don't want to walk this alone,' and I found that."