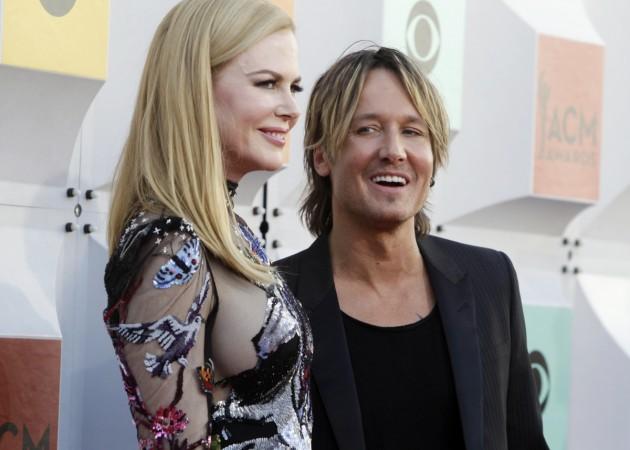 Nicole Kidman and Keith Urban's marriage is allegedly in trouble. The country crooner and the Academy Award winning star's marital problem is apparently because of a mystery woman.
Earlier this month, a New Jersey woman, Ruth Reed, detailed on Facebook, how she helped a man at her local convenience store who was short of a few dollars. She later found out that the person was none other than the country music star.
"He thanked me and asked my name. I asked him his and he told me it was Keith. I said that he did look like Keith Urban. He said he was." Reed wrote. "I didn't believe him. I asked where Nicole [Kidman] was and who was the lady [he was with]. He told me it was his sister."
As it turned out, Urban does not have a sister. Following that, InTouch is claiming that the couple are having trust issues. A source said, "Lack of trust has always been a major factor in their marriage. If Nicole found out Keith lied to her about another woman, she'd be furious."
"They've had their issues. Nicole feels like she constantly has to go overboard defending their marriage," the insider added.
"Their marriage has been slowly crumbling for a long time. Nicole has been struggling to keep it together. A scandal like this is the last thing their marriage needs right now," the source shared.
Urban and Kidman married in 2006 and have two daughters, Sunday Rose and Faith Margaret. In an interview with the Australian magazine Women's Weekly, the Lion star revealed that she would give up acting for her family life with Urban. She said: "If it were the choice between my family and Keith, and my career, I wouldn't even bat an eyelid. The most important things to me are the love of our relationship and my children."
Previously, during an appearance on Channel Nine's The Today Show, Urban revealed he is upset with the break-up rumours. He said, "People make up the most insane crap, and we kind of just roll with it."
"It does [annoy me], I want to live our life together, and the fact we live somewhere where we're not being photographed all the time - it makes it possible for people to make up that stuff because you're not always there to defend it," he added.
"But then you get angry, 'Like why do I have to defend this?' The people who come and see us they don't read that stuff. It is gibberish," the multi-Grammy Award winner said.