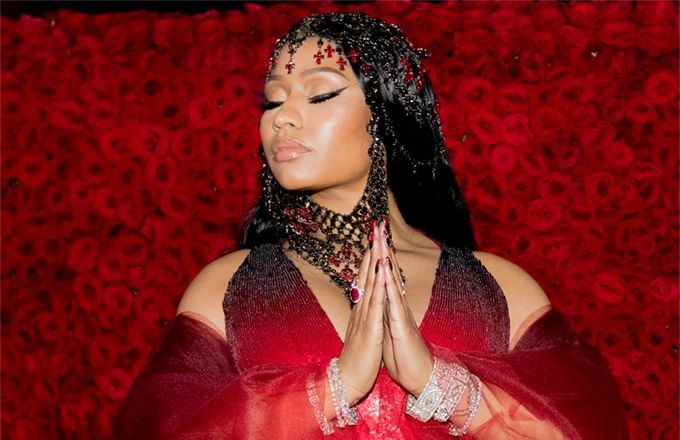 Nicki Minaj is reportedly ready to end her war with Cardi B. Things have not been good between the two artists and to top it off, they had a fight at the Harper's Bazaar ICONS party during New York Fashion Week last year.
It is unclear what caused the brawl, but the 25-year-old rapper took to Instagram and stated that the Bang Bang hitmaker talked bad about her daughter and criticized her parenting skills. Cardi B gave birth to her first child, Kulture Kiari Cephus, in July with husband rapper Offset.
According to a report in Hollywood Life, Minaj wants to start afresh with Cardi. A source said: "Nicki's tweets about Kenneth and her love for him has nothing to do with Cardi. They really have put their beef aside — at least for now."
"It's been hard for Nicki to see someone new come into the hip hop world who is as powerful as Cardi, however, the two really are OK with one another," the insider added.
"It was hard for Nicki to have Cardi come in because Nicki's been the true queen of the hip hop world for so long now, but she's realizing Cardi is talented and great. There is room for everyone to be successful," the source went on.
In October 2018, during an interview with W magazine, Cardi opened up about her infamous Fashion Week fight with Minaj. She shared: "For a while now she's been taking a lot of shots at me. I spoke to her twice before, and we came to an understanding. But she kept it going."
"I love my daughter. I'm a good-a** f**king mom. So for somebody that don't have a child to like that comment? So many people want to say that party wasn't the time or the place, but I'm not going to catch another artist in the grocery store or down the block," she added.