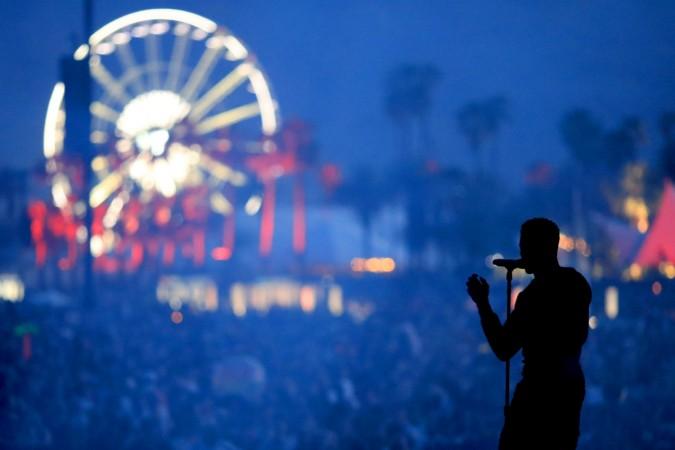 When one of the most important music festival faces a crisis situation, they just make a comeback with grit. This is not the first time that the organisers in Coachella have had to see headline artists drop at the last minute, with Kanye 'MAGA' West and Justin Timberlake, refusing to participate in the festival, due to artistic integrity and health issues, respectively.
Coachella's response to find alternative headliners at the last moment has brought to the surface a unique mix of culture and gender. This goes on to show that the organisers are not only trying to put a popular show but also giving all genders an equal opportunity.
Ariana Grande
When Kanye West's team and festival organisers failed to come to an understanding with the stage design, citing how its traditionally "40x60 stages are so archaic" and that it was "artistically limiting", as was reported by TMZ. That it left very little time for its organisers to find an alternative, this is when they roped in Ariana Grande to the scene.
Fresh from her new release 'thank u, next' that has become the largest music video in the history of YouTube, Ariane has become the youngest performer at the age of 25 to headlining the festival.
Tame Impala
Tame Impala is currently the most exciting on stage performers of rock music. Their frequent experimentations with sound accompanied with live improvisations has made them the most engaging psychedelic rock band in recent years. After hinting that there is a new album in the horizon, with its 'New Year, New Shows, New Sounds' tweet, their inclusion as the headliner's act is not just a breath of fresh air but also a promise that – The Australian psych band will not disappoint.
Childish Gambino
Ever since Donald Glover aka Childish Gambino released 'This is America', he has become the most culturally relevant artist. With views more than seven million coupled with the fact that this will be the last few appearances of Glover - as the Childish Gambino, their appearance will be the most exciting and unique performance of the year.
Surprise Surprise!
The underground electronic musician - Aphex Twin - who seldom performs on stage apart from releasing albums online (Soundcloud, YouTube) coming in front of one of the most eclectic crowd in the world, is definitely going to satiate a long-lost thirst.
P.S. He last performed on stage with Prince back in 2008.
Saviours
Since Ariana Grande has had collaborations with several high profile artists, including Pharell Williams, Childish Gambino among others, a mixed performance this time is definitely on the cards and that will leave the audience spoilt.
Whatever be the situation, Coachella has always ensured that the festival runs smooth and the artists line up 'does not leave' the audience 'spellbound'. But, what really does it for this year's line up is the cultural relevance that it has tried to keep, in an alternative space, amid a political turmoil. And as for Kanye 'MAGA' West's creative limitations, Ariana Grande has already answered him just with 'thank u, next'.