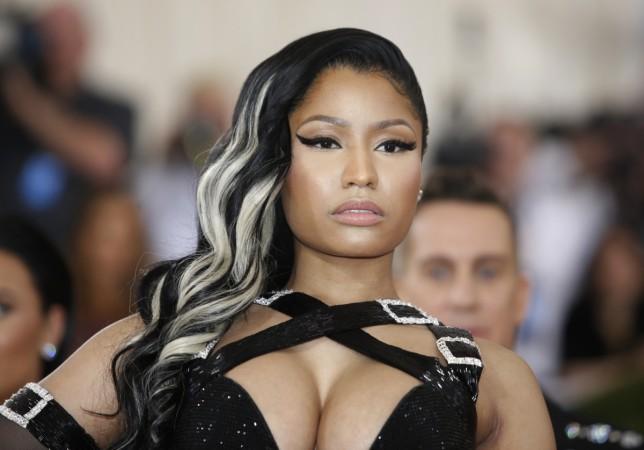 Nicki Minaj has never been a shy one when it comes to flaunting her curves, and she did exactly that during a music video shoot on Monday.
Also read: The Flash Season 3 episode 15 spoilers: Will Iris accept Barry's marriage proposal?
The Anaconda singer uploaded on her Instagram a couple of snaps from the shoot that shows her in a skimpy string outfit that barely covered her breasts and butt. Minaj accessorised the red hot number with a chain around her butt and chose a pair of kinky boots to go along with it.
Check out the pictures below:
She was joined by Future, and one image shows her twerking on him as she flaunted her voluptuous figure.
Minaj is currently single, after splitting up with long-term boyfriend Meek Mill in January 2017. The duo is still not in friendly terms, and on Tuesday morning they proved they were still bitter by liking Instagram comments making fun of one another. On Tuesday morning, Mill posted a photograph on Instagram of him and Trey Songz in the studio, and Minaj has liked a fan's comment saying it's sad they were trying to take down "one bad bitch."
"Pretty sad when all these Mfers have to come together to try to take down one bad bitch. Let's see who's left standing with all that doe in the end tho," the post read.
The same day, Mill went and liked a comment about how Minaj's "ass dropped" in the recent video shoot with Future.