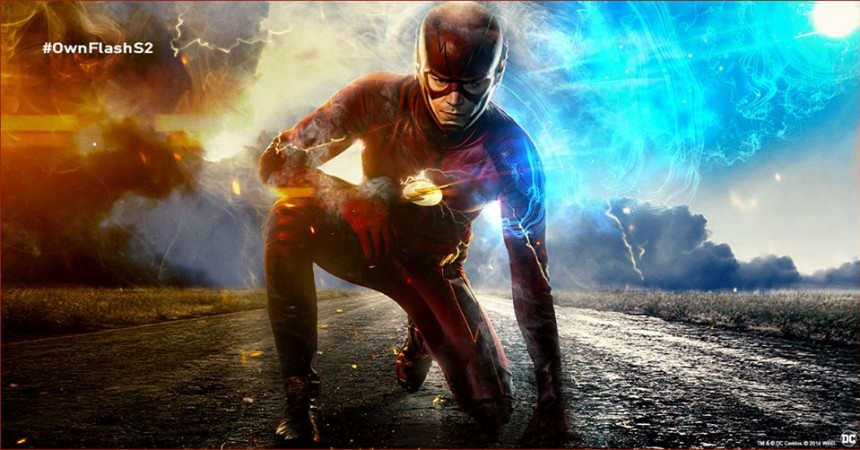 A major part of Tuesday's (February 28) episode of the CW's The Flash was dedicated to the fight against Gorilla Grodd and his army, but sadly, that's not the only incident that has sent social media into frenzy. The final moments of Attack on Central City saw Barry popping the question to Iris. But will she say yes to Barry's marriage proposal?
Also read: Stella Maxwell poses in sexy lingerie for new photoshoot
As expected, the official synopsis for next Tuesday's episode does not reveal what's in store for the couple. But it hints at a trouble looming ahead for Barry and Iris.
The official synopsis for Season 3 episode 15 titled The Wrath of Savitar reads: "Wally has visions of Savitar while training with Barry, but he hides them from the team. Meanwhile, a dangerous secret threatens Barry and Iris' happiness."
Savitar has found a way to reach Wally and he will use Barry's protégé to return. Check out the promo below:
The Flash co-showrunner Aaron Helbing recently opened up to TVLine about Barry witnessing Iris's death in the future, and said that it wasn't a pure coincidence that Barry landed where he did. "I would say that Savitar has a plan. Since Savitar was kind of tethered to the Philosopher's Stone, he sent Barry to a time that he needed him to go to," he told TVLine.
Barry is trying his best to prevent Iris's death, but it remains to be seen if she will take an active role in altering the future. "Honestly, I don't want to give anything away on that front at this moment," said Helbing.
The Flash airs on Tuesdays on the CW.