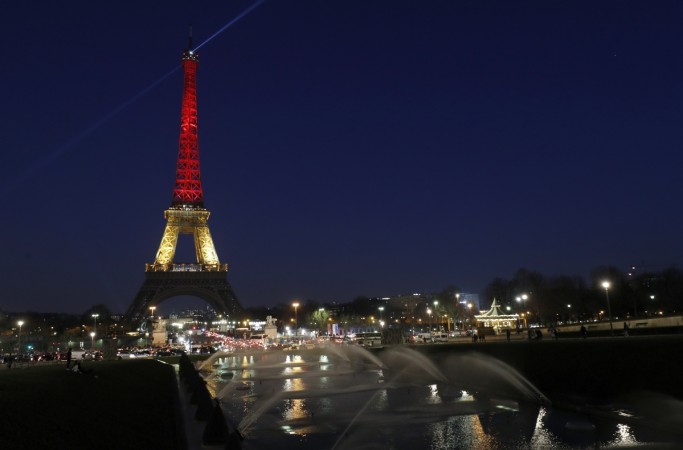 At least 84 people have been confirmed dead so far after a large truck ploughed through a crowd observing Bastille Day in Nice, France on Thursday night. France's President Francois Hollande has termed it a "terror attack."
The driver shot at the crowd before he drove two kilometre along the Promenade de Anglais, the main street in Nice, where people had gathered to watch fireworks, Regional President Christian Estrosi told CNN.
This is the latest in the recent slew of terror attacks that have taken place in the European nation. Following are some of the incidents that many in France would still be struggling to come to terms with:
Date: January 7, 2016
Site: A police station in Paris
A terrorist seen wearing a suicide belt tried to enter the police station screaming "Allahu Akbar" on the anniversary of the Charlie Hebdo attack. He was wearing a pouch strapped to a coat with wires hanging from it. He was shot dead outside the police station, and the belt later proved to be a fake suicide belt.
Date: November 13-14, 2015
Site: Multiple public places in Paris
Several gunmen and suicide bombers attacked a concert hall, a stadium, restaurants and bars in Paris on the night of November 13 last year. About 130 people died and hundreds of others were left wounded in the coordinated attacks. Following the attacks, the French police conducted large-scale search operations across France and Belgium.
Date: August 21, 2015
Site: Thalys train from Amsterdam to Paris
An armed gunman opened fired while travelling on the high-speed train on the Amsterdam-Paris route. Two people were injured in the attack. The man was believed to be carrying several weapons in his baggage, including a Kalashnikov, a pistol and razor blades.
Date: June 26, 2015
Site: Gas factory near Lyon
A delivery truck driver suspected to have links with the Islamic State group (Isis) was charged with murder after he killed his employer and rammed a van into gas cylinders at a gas factory in Saint-Quentin-Fellavier near Lyon, France. He had attempted to blow up the entire building.
Date: January 7-9, 2015
Site: Office of Charlie Hebdo magazine
A mass shooting at the office of the satirical magazine, Charlie Hebdo, resulted in the death of 12 people. The two gunmen were French citizens who were born to Algerian parents. The terrorist act left Paris traumatised and sent shock waves across Europe. Official and eye-witnesses said that the gunmen carried out the attack with assault weapons and in military style. Following the attack, schools were closed the next day, and security was tightened at places of worship.
Date: December 22, 2014
Site: Nantes
A man driving a van and yelling "Allahu Akbar" killed one man after running over 10 pedestrians during a Christmas market at the Western French city of Nantes. He later tried committing suicide.