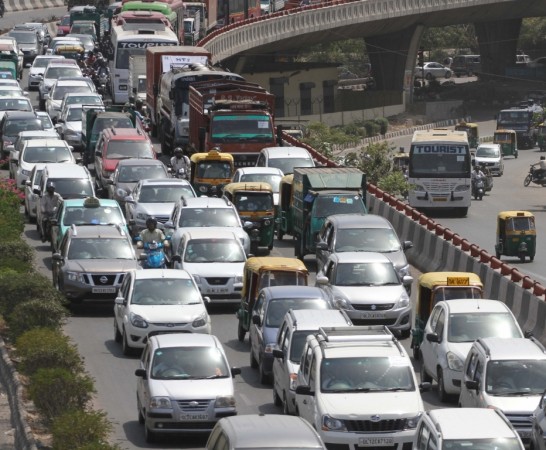 After Delhi and NCR, the National Green Tribunal on Monday ordered the Kerala government to stop registering diesel vehicles with engine capacity of 2,000cc and above in six major cities of the state. However, the ban does not apply to public transport and local authority vehicles.
The bench, comprising NGT chairperson Justice Swatanter Kumar and expert member Bikram Singh Sajwan, also banned light and heavy diesel vehicles that are more than 10 years old. "All the diesel vehicles whether light or heavy which are more than 10 years shall not be permitted to ply on the roads in the major cities like Thiruvananthapuram, Kollam, Kochi, Thrissur, Kozhikode and Kannur," the bench said in its order, DNA reported.
On expiry of 30 days (from Monday, May 23), if any vehicle is found to be violating this direction, the defaulter will have to pay Rs 5,000 as environmental compensation and this will be collected by traffic police or pollution control board, the bench said. Funds collected would be used for improving the environment in these cities. The bench issued the order while hearing a petition filed by Lawyers' Environmental Awareness Forum (LEAF).
Though the ban has been proposed in six major cities, in effect it will be imposed pan Kerala. It will also affect goods transportation to Kerala from other states. Associations of truck owners, private bus operators and tourist vehicle owners have already expressed concerns over the order and it came out strongly against the same.
The registration ban in Delhi had some negative impact on the automobile industry. Japanese carmaker Toyota said it has become difficult to launch new products or commit fresh investments in India, Business Standard reported. Luxury carmaker Mercedes Benz also said it has put on hold investments in India due to ban on sale of larger diesel vehicles in Delhi-NCR, according to The Hindu.